Caleb
Ripcord Cafe Manager
---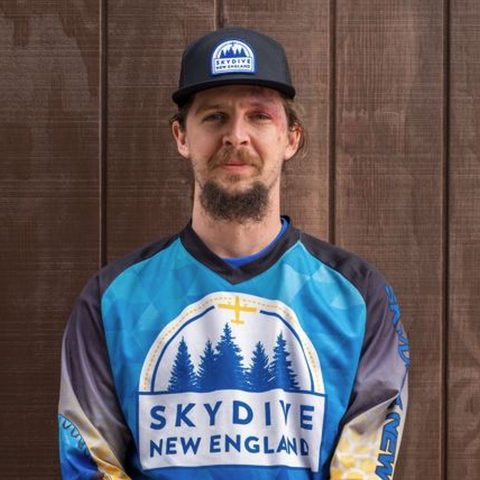 How many jumps do you have?
47
How many years in the sport?
.5
When you were a kid, were there any early activities that might indicate you'd one day become a skydiver?
Not at all
What was the circumstance that led you to the DZ for the first time to make your very first skydive?
I had only been living in N.E. for about a year at the time, and I wanted to add some more new experiences to the list.
What made you want to continue skydiving after your first jump?
Besides it being awesome, the staff at SNE is amazing, and the skydiving community, overall, are pretty special people.
What's the best / most memorable skydive you've ever made?
That's a tie between two different days. The first was the day I got my A license, my check dive was so fun and jump 26 I got stung for the first time. Another day, we had been on a weather hold for 90% of the day, and around 4 o'clock, I saw the pilot walking over to the plane. We were able to get three loads in because the weather cleared, and at that poin,t it was the same 12 or so people turning so that we could make numbers.
What advice would you give to someone thinking about jumping for the first time?
Do it.
What keeps you coming back to SNE year after year?
This will only be my second season, but I love it. I did my first tandem on a Saturday then came back Sunday for two more. FJC was the very next weekend, and then, Tiki weekend was the week after. At that point, SNE felt like home.
---
---