Chris
AFF Instructor, Organizer
---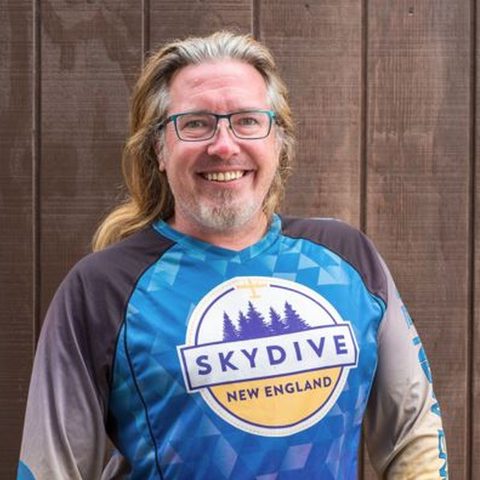 How many jumps do you have?
1,400+
How many years in the sport?
5
When you were a kid, were there any early activities that might indicate you'd one day become a skydiver?
I used to fall a lot on roller skates and off my bicycle, so let's say the falling part came naturally. The free-falling part in skydiving is way more fun.
What was the circumstance that led you to the DZ for the first time to make your very first skydive?
A group of friends and I made plans to do a tandem. They all bailed the day before, so I went by myself.
What made you want to continue skydiving after your first jump?
I was absolutely overwhelmed by both the excitement of the freefall experience and the peacefulness and quiet of the canopy flight. The absolute thrill of flying through the sky has never gone away. Everyone at the DZ was so incredible. I went in to sign up for AFF right after my tandem. It was the last thing I expected considering that I'm acrophobic and get nervous taking more than 2 steps up a ladder or stepstool.
What's the best / most memorable skydive you've ever made?
There have been so many. If I had to pick one, I'd say landing with my Skydive New England team from our last jump on September 9, 2022, at Skydive Nationals at Skydive Chicago realizing we had just won a National Championship.
What advice would you give to someone thinking about jumping for the first time?
Do it. Twice. All the things you are thinking and feeling are totally normal. You'll never regret jumping out of a plane, but you might regret not doing it.
…and Arch!
What keeps you coming back to SNE year after year?
The people. I didn't start skydiving to make friends; I have been incredibly lucky to meet so many amazing people from all walks of life and from around the world, many of whom are now some of my closest friends. It tears me apart to leave them every Winter, but I get so excited to return to see them in the Spring. Skydive New England is my home.
---
---