---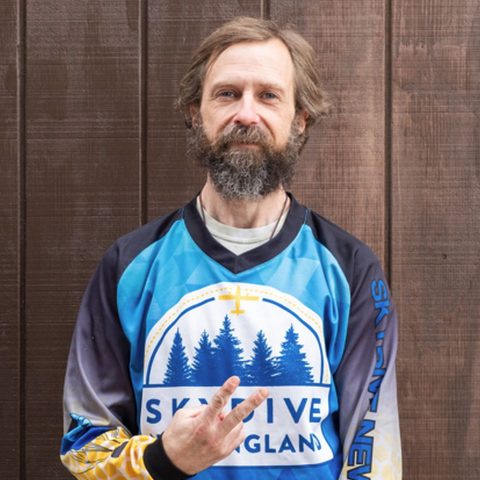 How many jumps do you have?
500+
How many years in the sport?
14
When you were a kid, were there any early activities that might indicate you'd one day become a skydiver?
Jumping off the stairs with a plastic bag around my shoulders like a parachute.
What was the circumstance that led you to the DZ for the first time to make your very first skydive?
Feeling hopeless in the mundane 9-5 existence and looking for some excitement.
What made you want to continue skydiving after your first jump?
Although I expected my first skydive to be an extreme, adrenaline-fueled experience, I found freefall to be the most peaceful, transcendent experience of my life. I wanted more of the tranquility of living in the moment.
What's the best / most memorable skydive you've ever made?
A successful 8-way hybrid jump comprised of jumpers ranging between 50 and 10,000 jumps. It was on the first Father's Day after my father passed away.
What advice would you give to someone thinking about jumping for the first time?
Do you best to relax, breathe, and enjoy the moment as fully as you can.
What keeps you coming back to SNE year after year?
A loving, supportive community where we can be ourselves and do what we love.
---
---