Best Place To Skydive in New England
General
---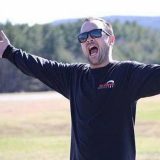 Posted by: Curtis White 2 years ago
If you're searching for the best place to skydive in New England, then you've come to the right place! Of course, we're biased, but we really do have something special here and we'd love to share some of the nuanced details that make our skydiving center not just one of the best places to skydive in New England, but also the world!
How To Select the Best Place to Skydive
There isn't a Consumer Reports article that shares what makes the best skydiving experience, but if you're an insider within the skydiving industry then you know what needs to be present to have a truly superb experience. A great skydiving experience goes well beyond the simple act of exiting a plane, free-falling, and landing safely. Just as every restaurant serves food, no two restaurants are alike; the satisfaction of the dining experience is the sum of many parts beyond the taste of the food itself. The same is true for skydiving and that includes the following:
Aircraft Type
Altitude
Aerial Views
Safety Culture
On-Site Amenities
Aircraft Type & Altitude
Believe it or not, the type of aircraft used for a skydive plays a major role in the enjoyment of the skydiving experience. When deciding to skydive, it's a good idea to learn the aircraft type the dropzone uses because it will dictate how many friends you can jump with, the altitude you can jump from, and the time it takes to actually make a skydive. A good example of this is the difference between a Cessna 182 and a Twin Otter. Since the 1950s, the backbone of aviation in the skydiving industry has been the Cessna 182 because of its reliability, but it does have its shortcomings.
The Cessna 182 can only take a total of four passengers to an altitude of 10,000 feet whereas the Twin Otter can carry 22 passengers to 14,000 feet. In our world, the higher the better! A 14,000' skydive allows for one full minute of free fall versus 35 seconds at 10,000'. Also, if you're hoping to jump with friends, the experience is much better when everyone can jump together.
It should also be mentioned that exiting the small door of a Cessna 182 is much more uncomfortable than exiting the large cargo door of a Twin Otter. Simply put, the Twin Otter is considered the Rolls Royce of the skydiving industry whereas the 182 is the family sedan (reliable, but could be much more comfortable and powerful). Skydive New England proudly flies a Twin Otter, much to the delight of our jumping community. Our aircraft is more expensive to operate, but in our view is so very worth it!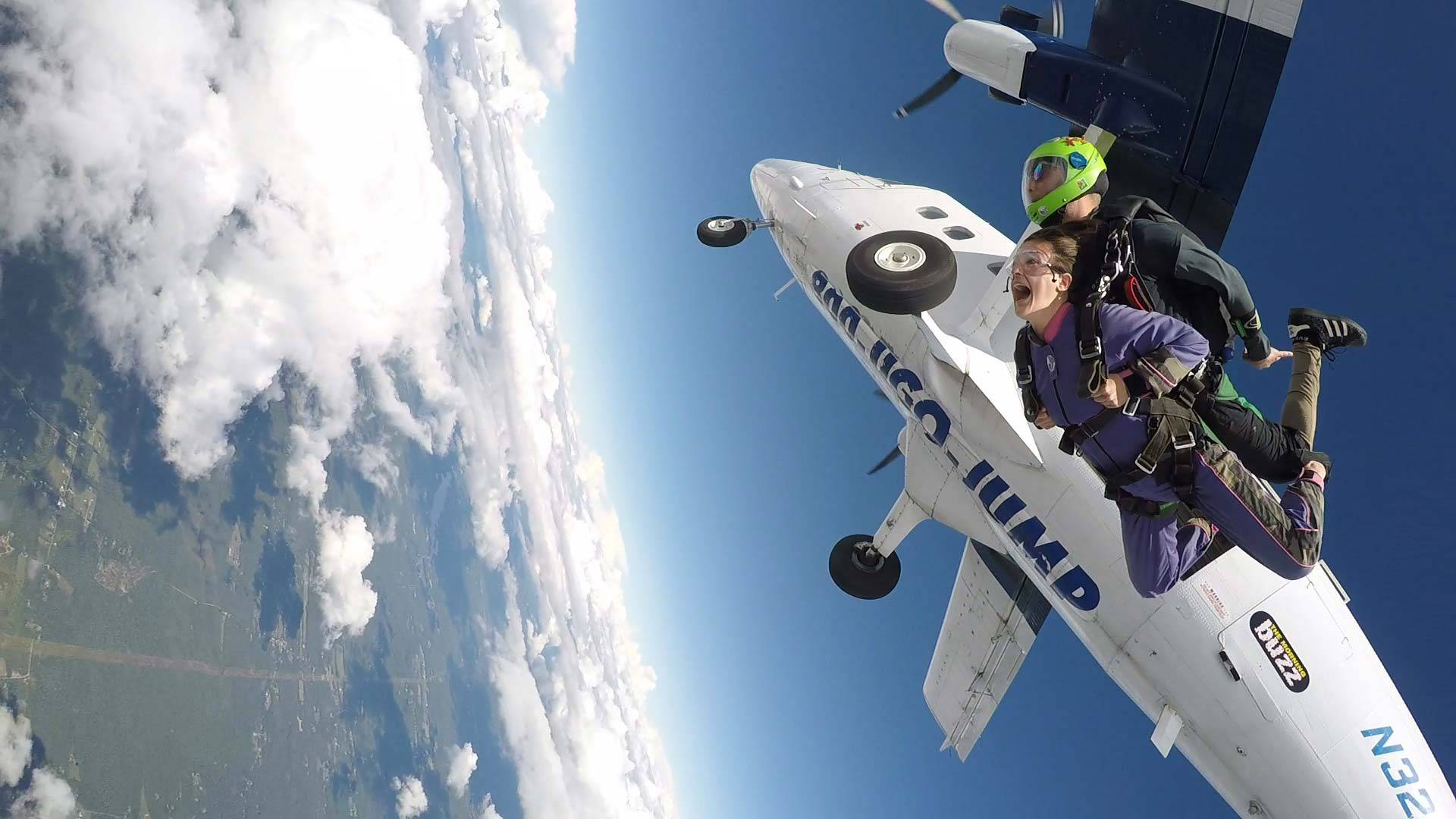 The New England View
Don't get us wrong, every skydive is memorable. But the imagery that frames the background of your photography and the images in your mind accentuates the experience that much more. If the skydive is a delicious meal, then the view during free fall is the dessert!
Many skydiving centers are based 45 minutes to an hour from any major city (we're no different) and are often based amidst farmland. We love corn like everyone else, but having a spectacular forested background or ocean view is a sight to behold. For us here at Skydive New England, the most glorious time of the year to jump is in the fall when the colors are spectacular to behold from 14,000 feet!
Safety Culture
Back to our restaurant analogy … some chefs are more concerned about the cleanliness of their kitchen than others. The same is true in skydiving. While all skydiving centers are expected to follow basic safety recommendations set forth by the United States Parachute Association, some dropzone operators are more diligent about them than others.
We're not wishing to point fingers or even say that other operators are unsafe, but the level of discernment towards solid maintenance plans for aircraft, gear, and equipment, and safety meetings will vary from one place to another. We here at Skydive New England take a serious approach to safety.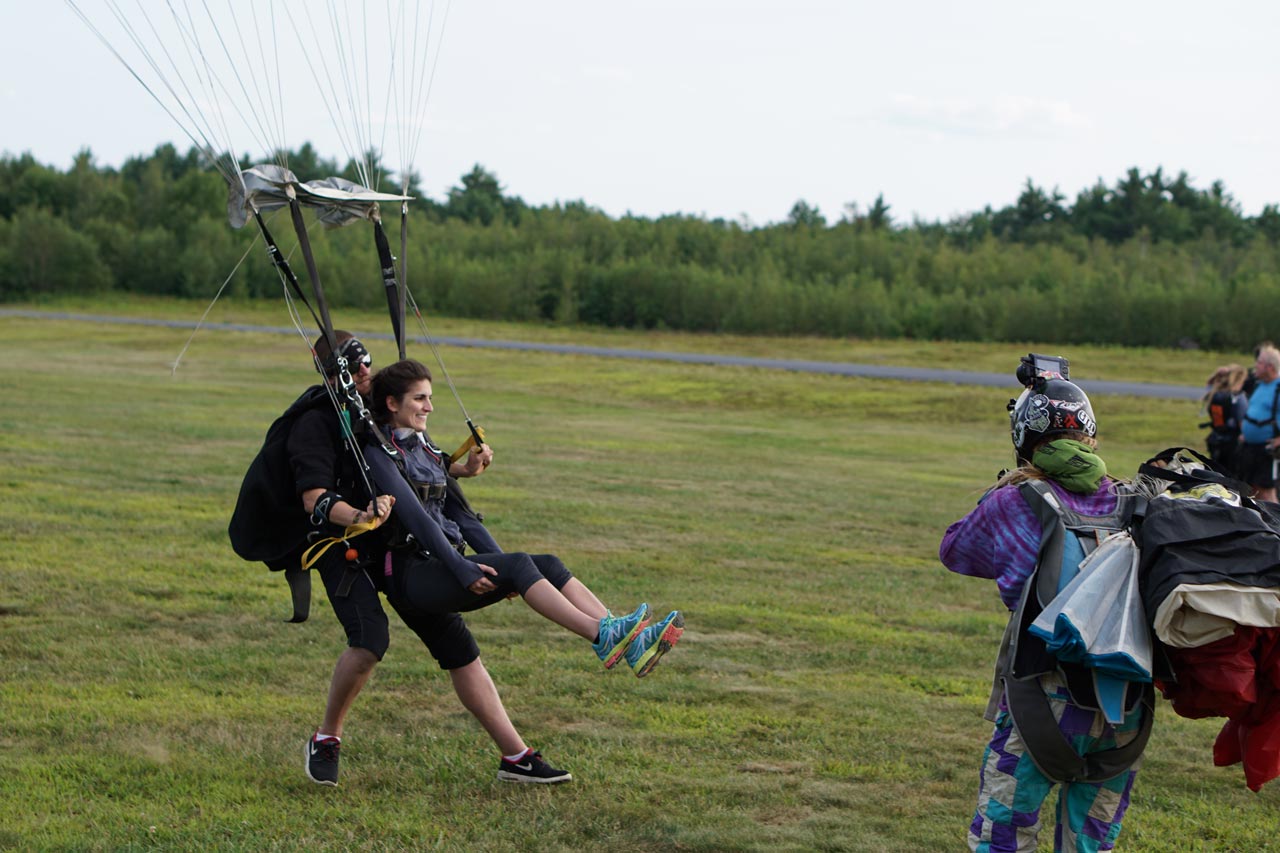 On-Site Amenities
While the facilities on the ground aren't immediately tied to the skydiving experience itself, it is nice to have beautiful and clean facilities that allow for added comfort while waiting to make a jump. Some skydiving facilities operate from old and basic carports (we're not kidding), while others put significant emphasis on ensuring a level of expected comfort from an experience with a high price point activity like skydiving. Skydive New England is fortunate to have a full-service café, clean bathrooms, covered packing mats, an onsite gear store, team rooms, hot showers, guest rooms, and an onsite gear store. You could say we're more of a skydiving resort than a facility and we're very proud of it!
A Great Skydive Goes Beyond Free Fall
Ultimately, the key to a great skydiving experience in New England or anywhere else will always center around the people who work there. If people are passionate and care about what they're doing, the sentiment will translate to your skydiving experience. We recommend always reading the reviews of any dropzone you're considering, being sure to carefully consider the volume of reviews and the average star rating. Additionally, we recommend calling any dropzone you're interested in and speaking with the people there; this will give you a strong sense of things. Lastly, if you have the time, visit the facility in advance and observe the operation.
If you have questions about skydiving in New England, we'd love to speak with you! Feel free to contact us anytime! 
---
---