First Jump
Tandem Skydiving New England
---
Wicked-Good Adventure
There is nothing on this planet like skydiving! If you've been before, you know how impossible it is to describe the freedom and euphoria that comes with jumping out of a "perfectly good airplane." And if you haven't made a tandem skydive yet, what in the world are you waiting for? Come jump at New England's biggest and most unique skydiving dropzone – adventure awaits!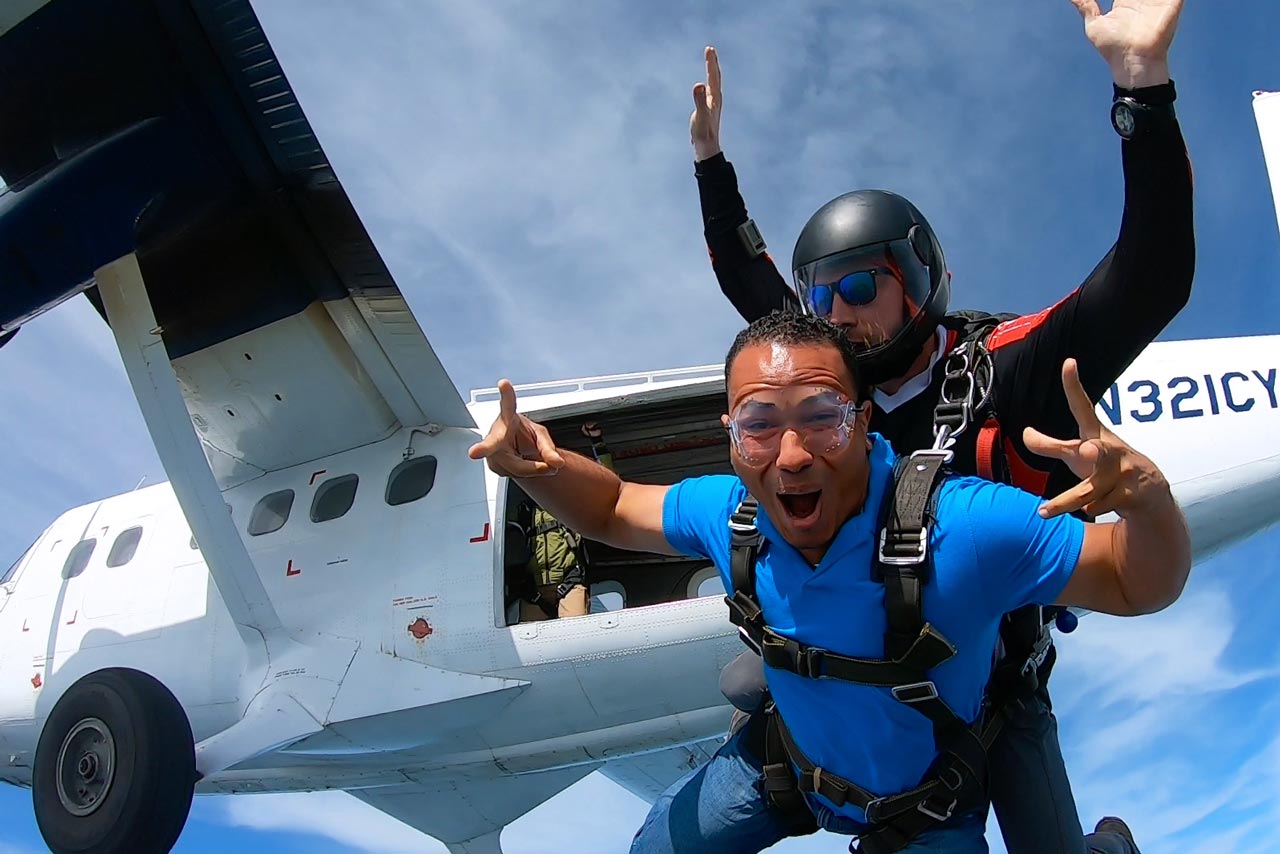 What To Expect
Get Ready …
Wooohooo! It's the day you've been waiting for: JUMP DAY! Prepare your body and mind with a good night's rest and a sensible breakfast. Dress comfortably and arrive at the dropzone 15 minutes prior to your reservation time.
---
Get Set.
Get checked in, choose a media package if you haven't already, and get ready for Ground School. During your 30-minute training session, you'll learn how to exit, arch, and land. Then, you'll meet your Tandem Instructor and get geared up for go time!
Go, Go, Go!
Board the plane, zip up to 14,000 feet, and fly through the big blue sky at 120 mph! After about 60 seconds of (super-crazy-exhilarating) freefall, your instructor will deploy the parachute and you'll sail over our stunning landscape – it's like jumping into a painting!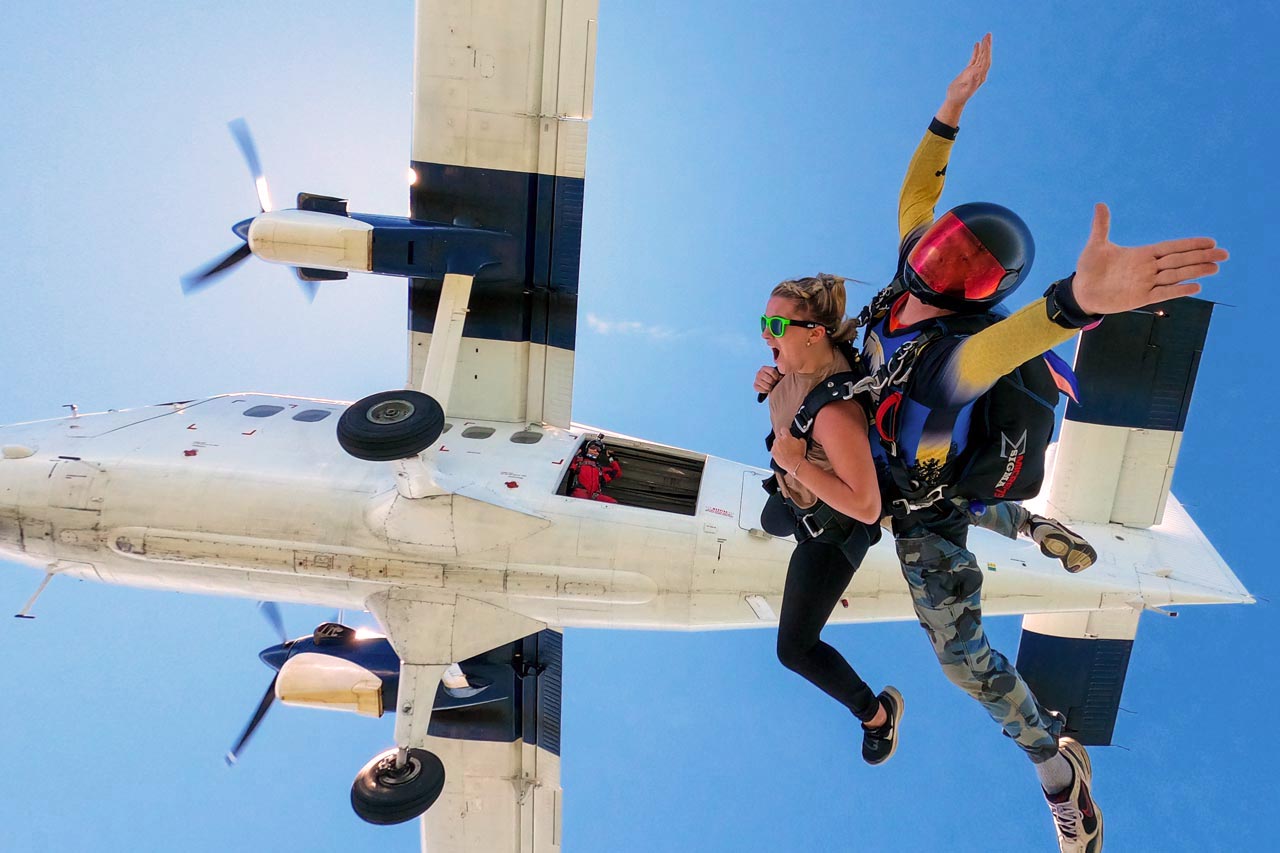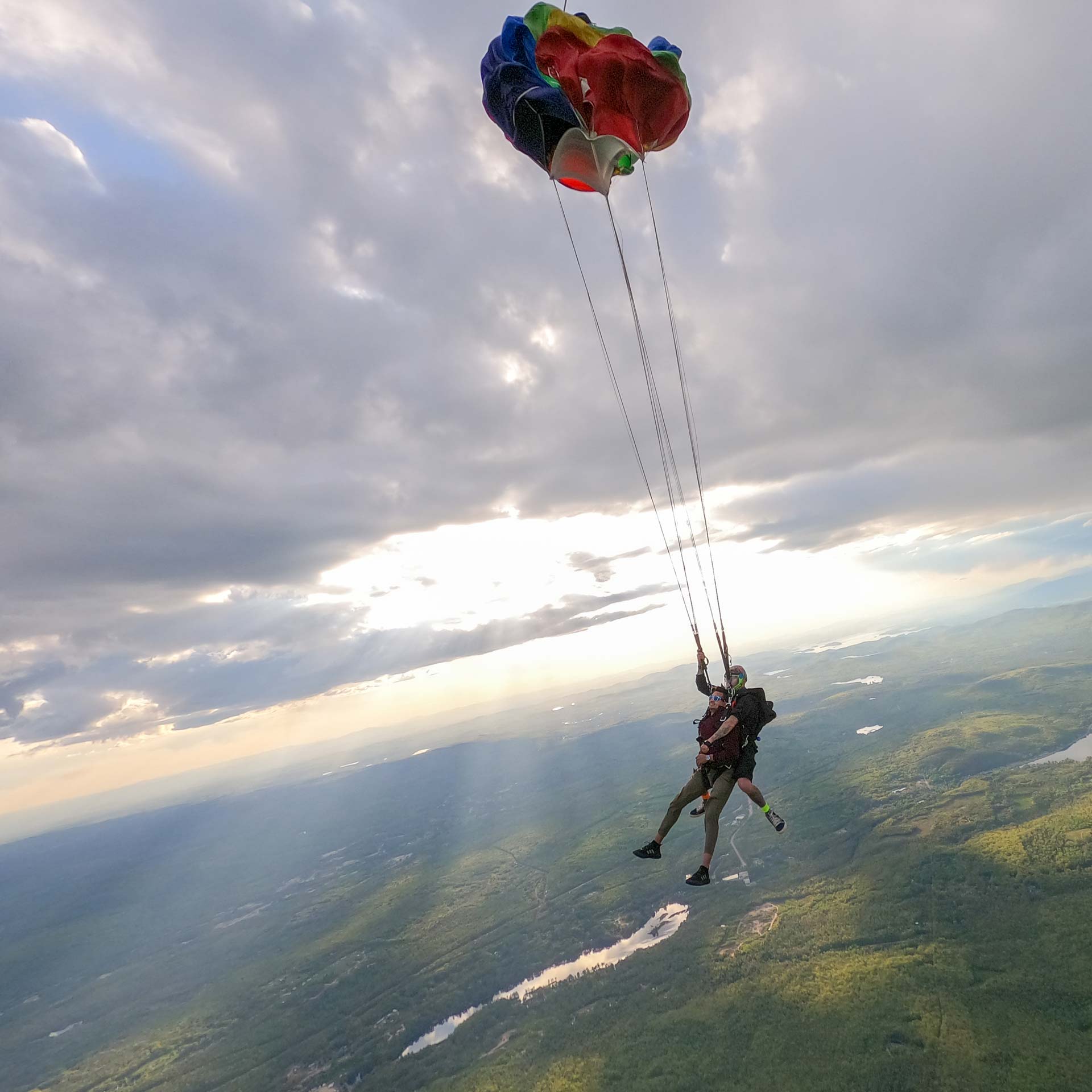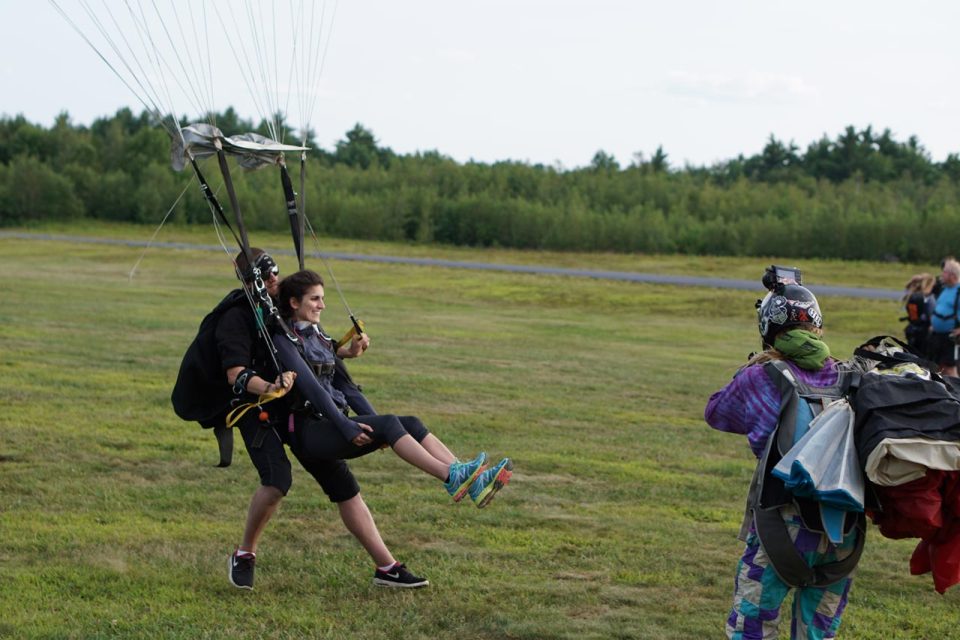 The Finish Line
As you prepare for landing, your instructor will remind you to lift your legs for a smooth touch down. Scream! Dance! Freak out! YOU just flew! If you opted in for video (pro tip: get the video!), you'll have every amazing moment caught on tape!
---
Skydiving Media Packages
Know why we harp on about getting video? Because those who don't regret it so hard! Sure, getting video means adding an expense, but our customers always love their package – check out our reviews!
You only make your first skydive once. See yourself soar!!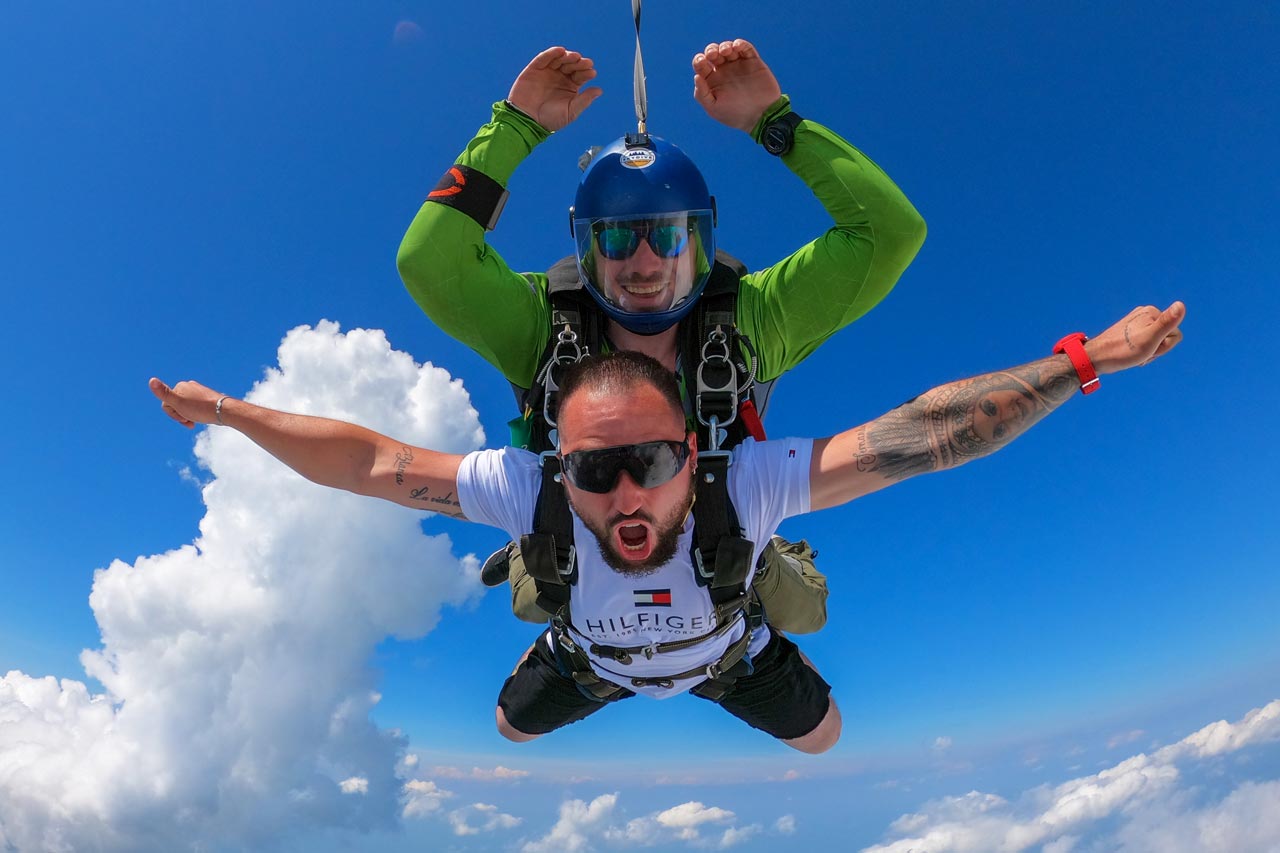 ---
Special Tandem Rates
Discounts
Price
Military & Student Discount


Show valid photo identification at check-in. Active duty military and vets welcome!

$235
Mother's/Father's Day Rate


2023 Discount Code: skydivemom / skydivedad; For Mom on Mother's Day, Dad on Father's Day

$235
Weekday Discount


While appts last - September/October!

$219
10+ Group Rate


Price is per person. 10+ people from the group must physically check in the day of the skydive to receive the rate.

$235
Birthday Discount


Valid on DOB only. If bday falls on Tues/Weds, we will honor Mon/Thurs. Rate for birthday jumper only.

$210
Next Jump Discount


Purchase second tandem jump within 48 hours.

$175
Ready to Send It?
---
---
---