Job Opportunities
Jobs & Internships at Skydive New England
---
Love What You Do
Skydive New England is a phenomenal place to hang your hat, and a number of our team members have called SNE home for years (and years!). Our dropzone is beautiful, our amenities are world-class, and our Sky Fam runs deep. Join us!
Internship Opportunities
Skydive New England is one of the few dropzones in the world with a comprehensive internship program that provides college students with academic credit. Over the course of nine weeks, interns rotate through three critical areas of dropzone operations in order to give students a well-rounded experience at a large skydiving facility.
A total of three interns are annually selected to join the program. Our interns are unpaid, but the hospitality and industry experience they glean is priceless. (Oh yeah, and the perks are sick.)
July 5 – August 7, 2023
3-Week Rotations

Retail & Customer Service
Parachute Packing & Rigging
Restaurant Operations & Management
Free on-site bunkhouse lodging (must move in prior to start date)
Free skydiving or AFF Program
Free breakfast, lunch, and dinner when the café is open
Free internet
For more information, read our Internship Overview. To apply, just complete our Internship Application form and attach your resume or CV. Get in touch with questions!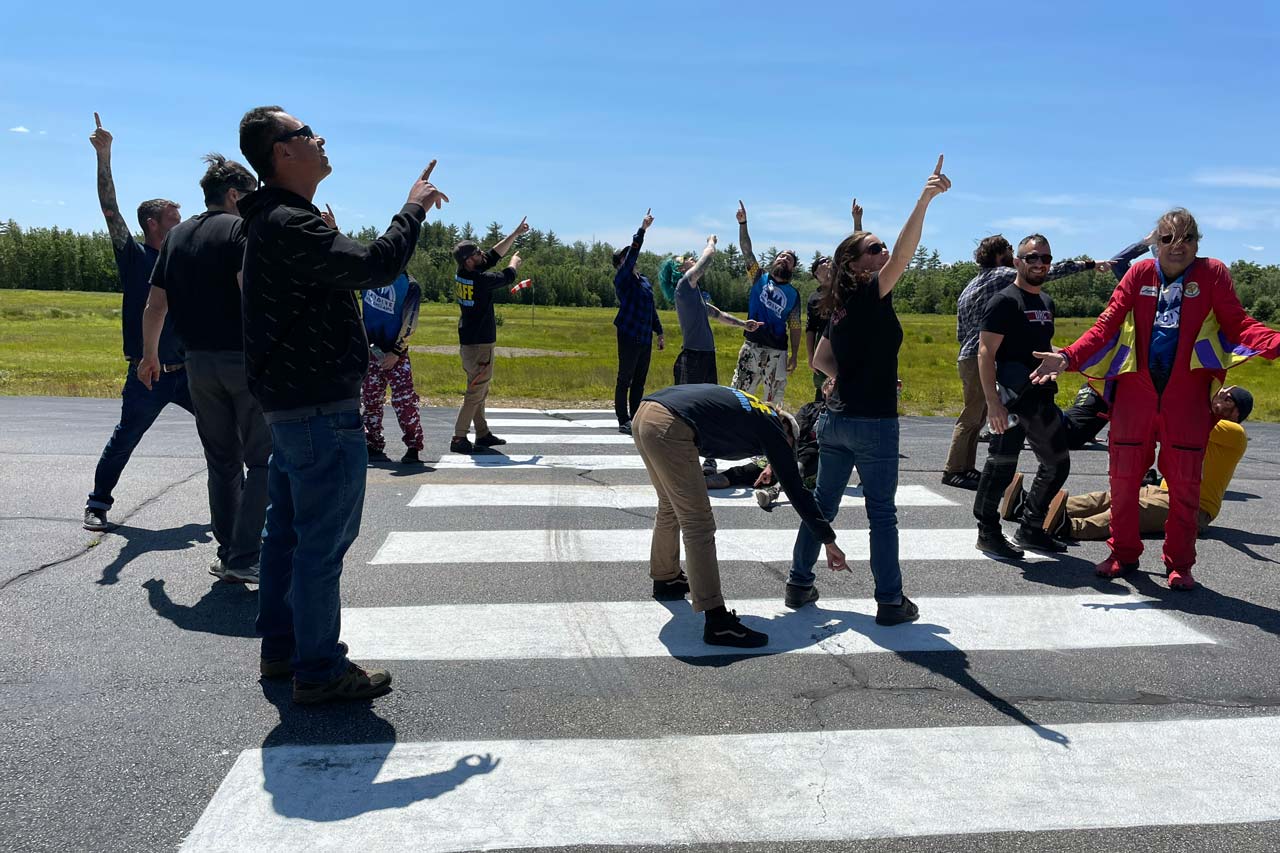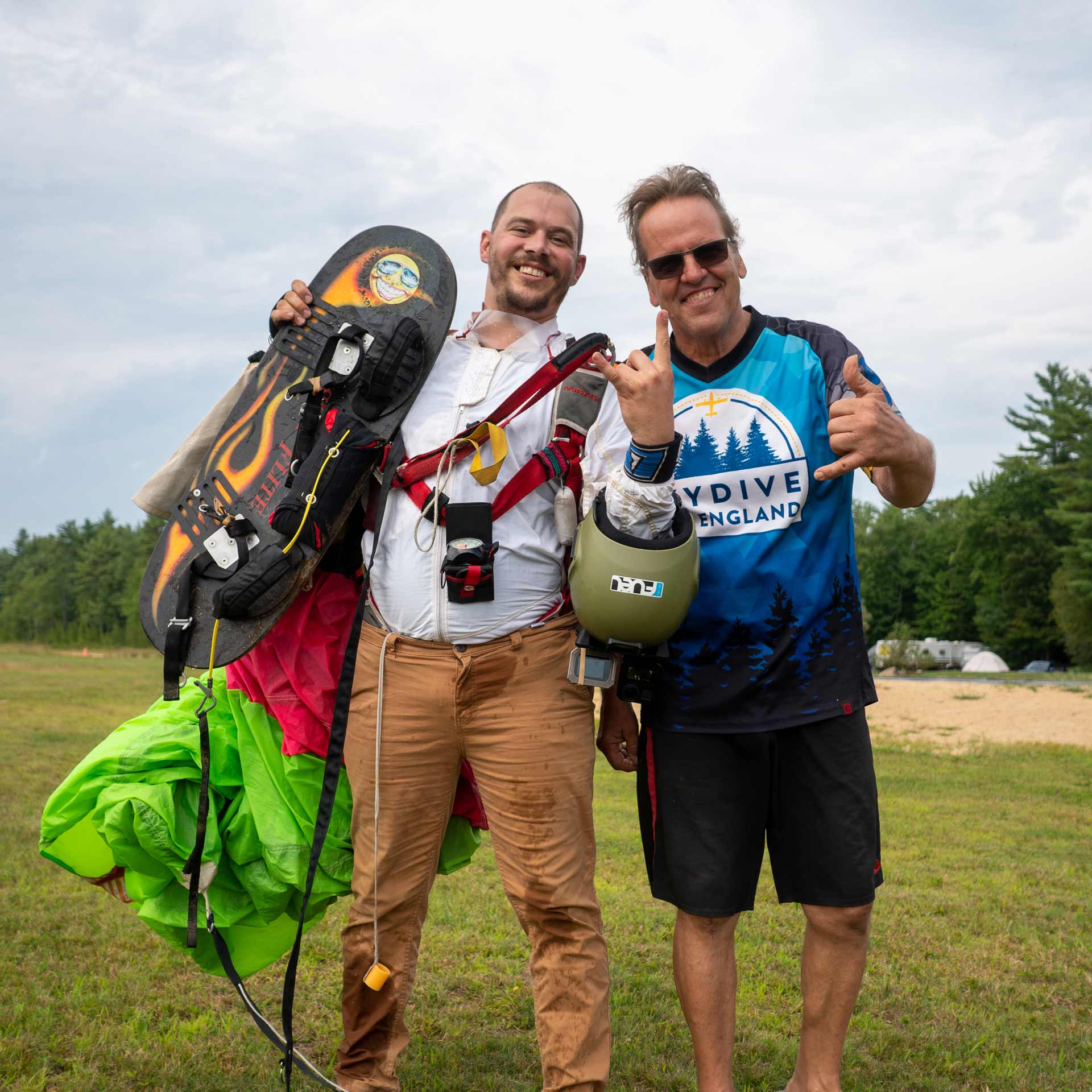 ---
I can honestly say that this internship really shaped many aspects of my future including my love of skydiving and to date I've done over 1400 skydives, all of which started with AFF while being an intern at SNE. Also, working in the office at SNE gave me the chance to take on a lot of responsibility and ownership of my job which is translatable to any future career.
Alex Lemaire — Licensed skydiver at SNE
---
Job Opportunities
We're one big happy family and, truth be told, we rarely have open positions. But sometimes new opportunities emerge or folks continue on their journey elsewhere. Available positions are posted here and on our social media pages, and we promise to welcome you with open arms if you join our team!
---
---