Boston Skydiving
Only 75 Minutes From Boston
---
We See You, Beantown!
Skydive New England is so close to Boston, we can see the city on a clear day! Come jump with us and experience the best of both worlds – skydiving near Boston while enjoying the pristine New England forest land.
Our dropzone is just 75 minutes away and yet it feels a world away. The White Mountains are Northwest of our 240-acre campus, and the glittering Atlantic Ocean is to our East. It's beautiful here.
Ready to escape the hustle and bustle? Let's go!
Skydiving Near Boston
SNE is not only a full-service dropzone, but we're also the biggest in all of New England. We offer tandem skydiving, a comprehensive learn to skydive curriculum, and a ton of wicked amenities for licensed skydivers.
Stay and play with us! Our campground is one you'd want to stay at even if there was no skydiving here. We're on a skydiving-only airport, which means that when the day of jumping is done, you hear only nature sounds and super happy people. Bring your tent and bedding and enjoy:
First-come, first-served. Free!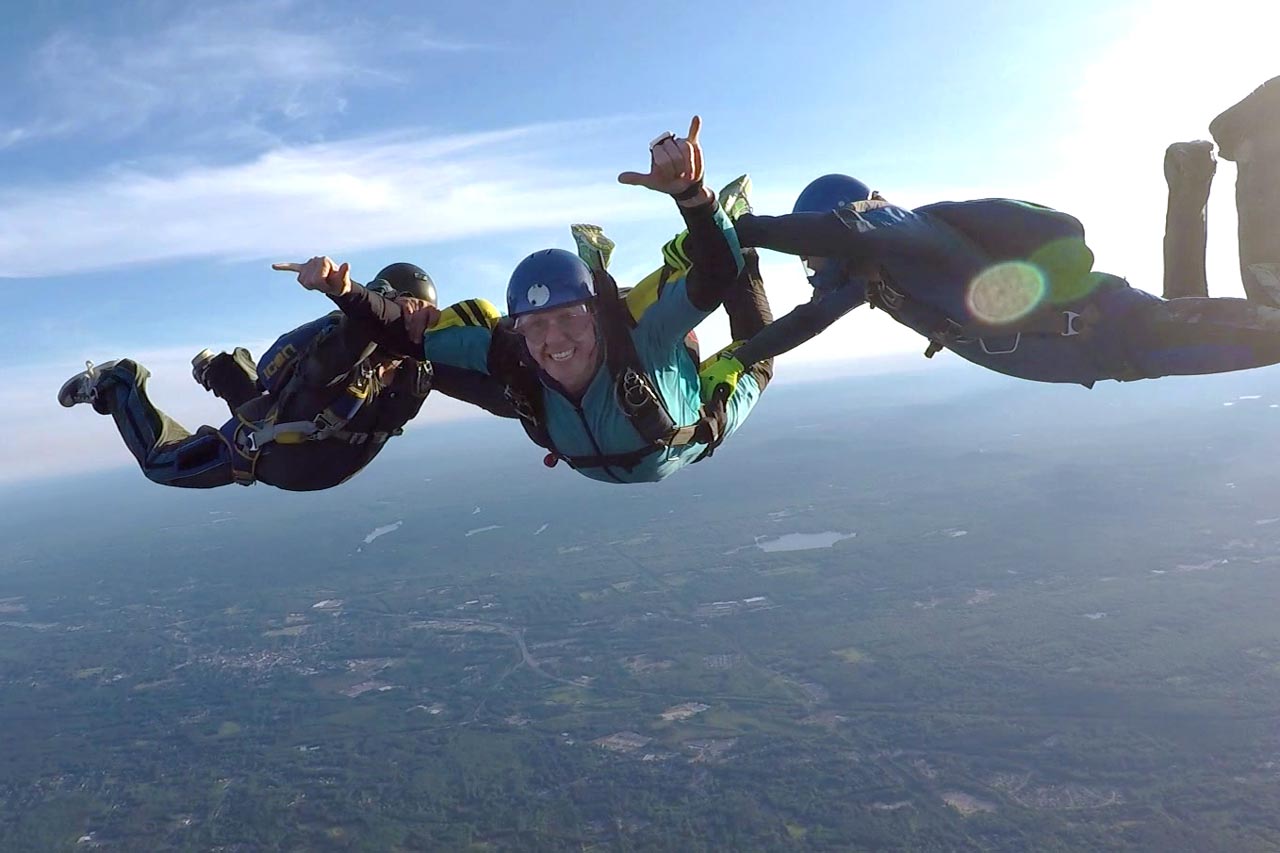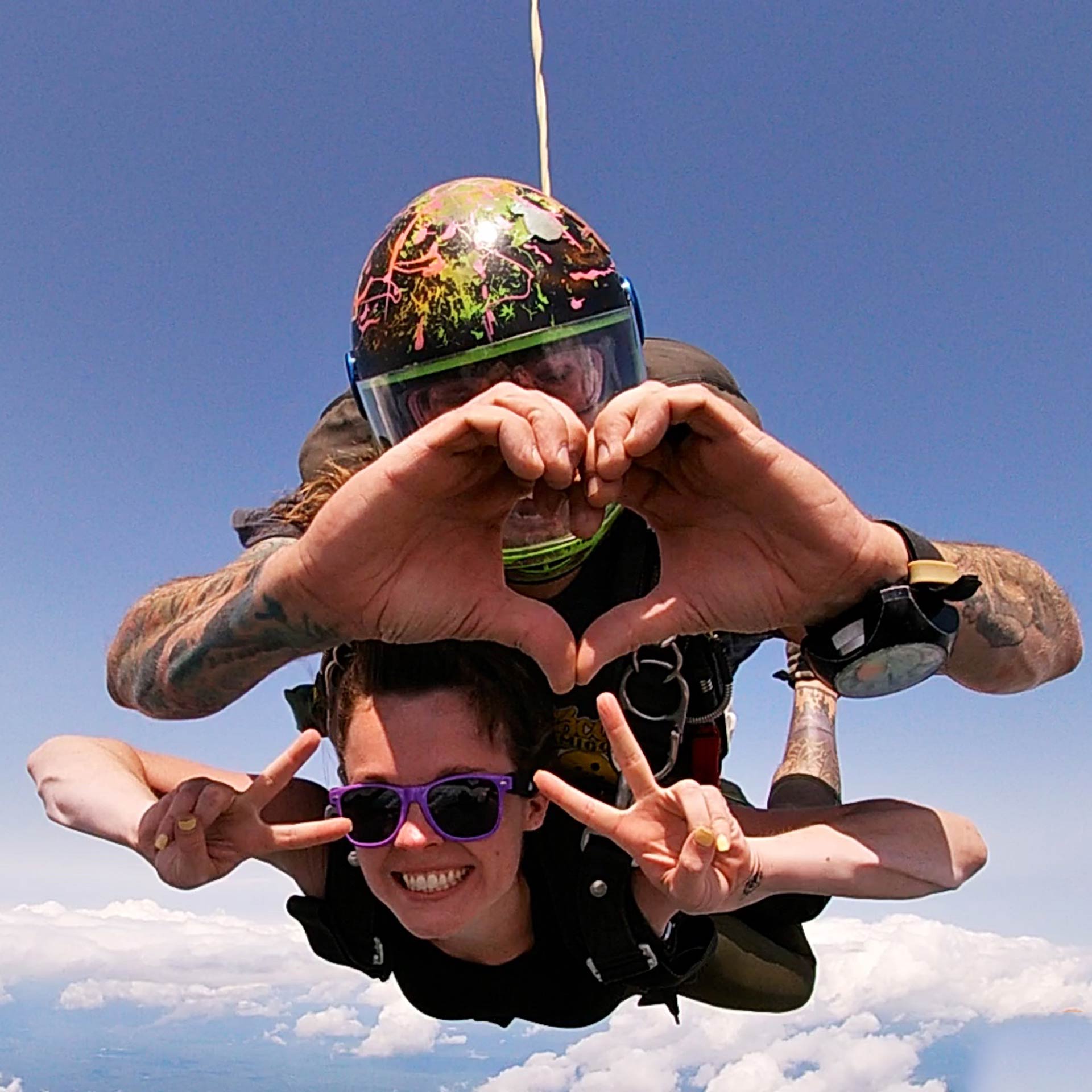 Directions to Skydive New England from Boston, Massachusetts:
Take your best way to I-95 North to New Hampshire.
After the Portsmouth Toll Booth, take the Spaulding Turnpike (Route 16 North) at Exit 4 – exit on the left side.
Stay on Route 16 North to Exit 16. Take Exit 16 and stay right towards Route 202 East, E. Rochester NH / Sanford ME.
Stay on Route 202 East.
You will come to a 4-way stop with a blinking red light (Cumberland Farms on right). Go straight through this stop and at the next traffic light take a left onto West Lebanon Road.
After 1/4 mile take the first right (Upper Guinea Road).
Drive 1 mile. You will see a large Skydive sign at the entrance to Skydive Lane on the left.
The airport is 1 mile down the road on the right.
Come Skydive, Boston!
---
---