Video Services
Skydiving Media Packages
---
Smiles A Mile Wide!
Jumping out of an airplane for the first time is so all-consuming that it feels over in a flash! When you watch your skydiving video, you'll be in awe of what you accomplished, and, best yet, the feeling of empowerment will come back to you every time you watch it!
Don't miss the chance to see yourself flying high!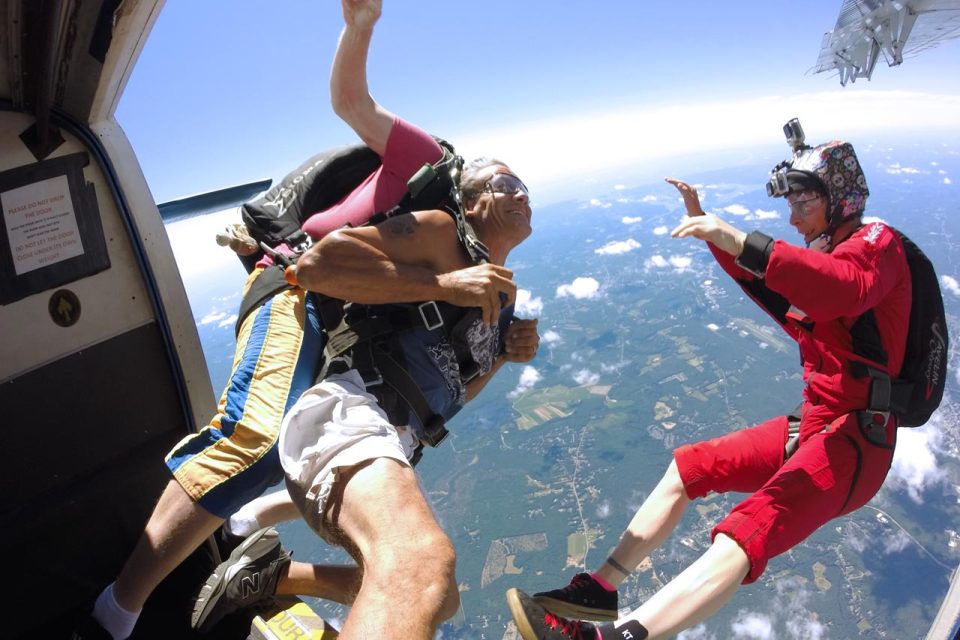 Seriously, Get The Video!
Your skydiving video will include footage of you getting hyped for your jump, boarding the plane and riding up to altitude, exiting from 14,000 feet, freefalling like a boss, landing, and, of course, a super-smiley post-jump interview.
You'll be able to watch yourself in action just minutes after landing, and your edited video will be digitally delivered to you for easy replay and quick sharing. (Don't forget to tag us! #skydivenewengland)
Extreme Hand Cam
$115 | Digitally Uploaded Video & Stills
Your skydive, up close and personal! Selfie-style footage taken from a camera mounted on your instructor's wrist.
Pro Media Package
$150 | Digitally Uploaded Video & Stills
See yourself soar! A professional videographer will join you in the sky to capture a bird's eye view of your jump.
Rockstar Video Package
$195 | Digitally Uploaded Video & Stills
Don't miss a single moment! Catch yourself in the act of human flight, selfie-style and from an outside perspective!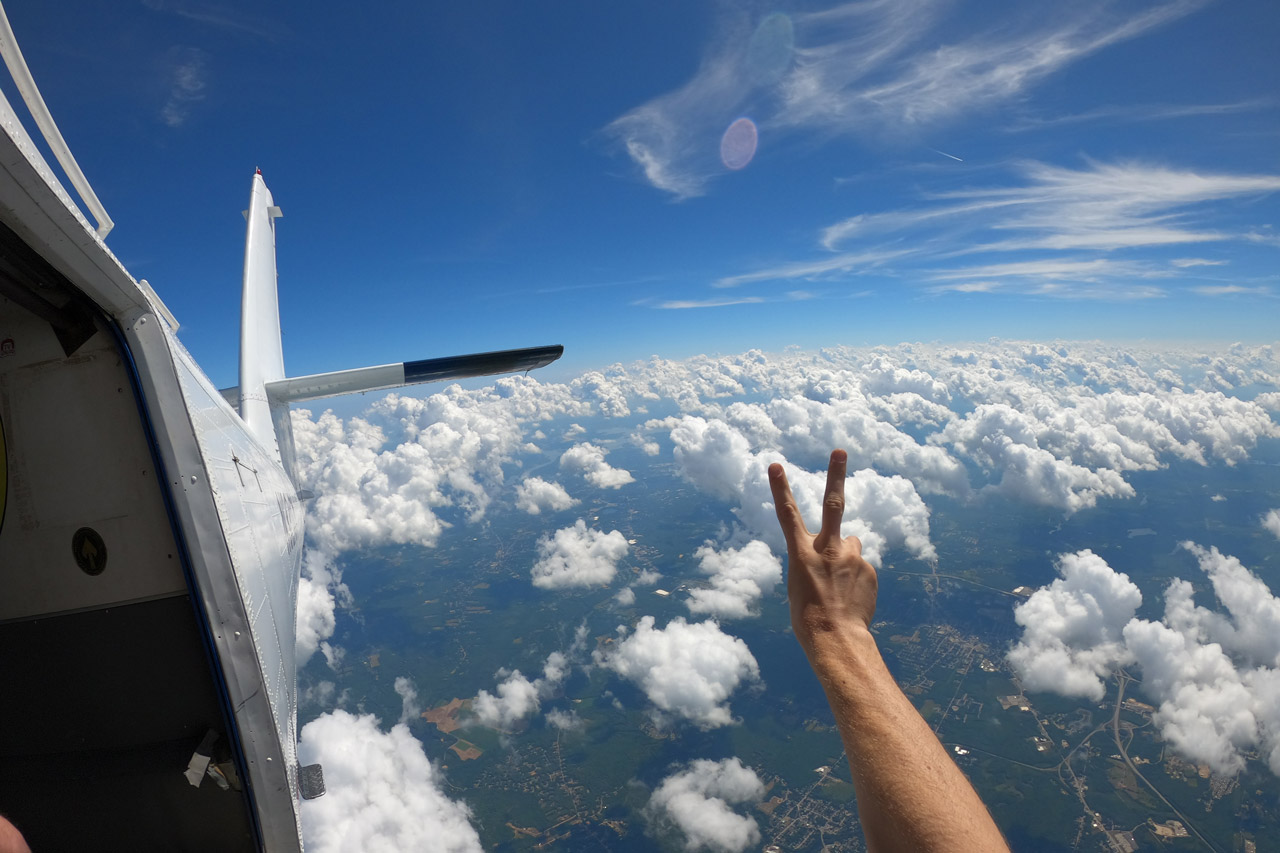 Raw Footage Data
Got mad editing skills? For a few extra bucks, get the raw video footage on an SNE provided USB drive in addition to your fully edited video package!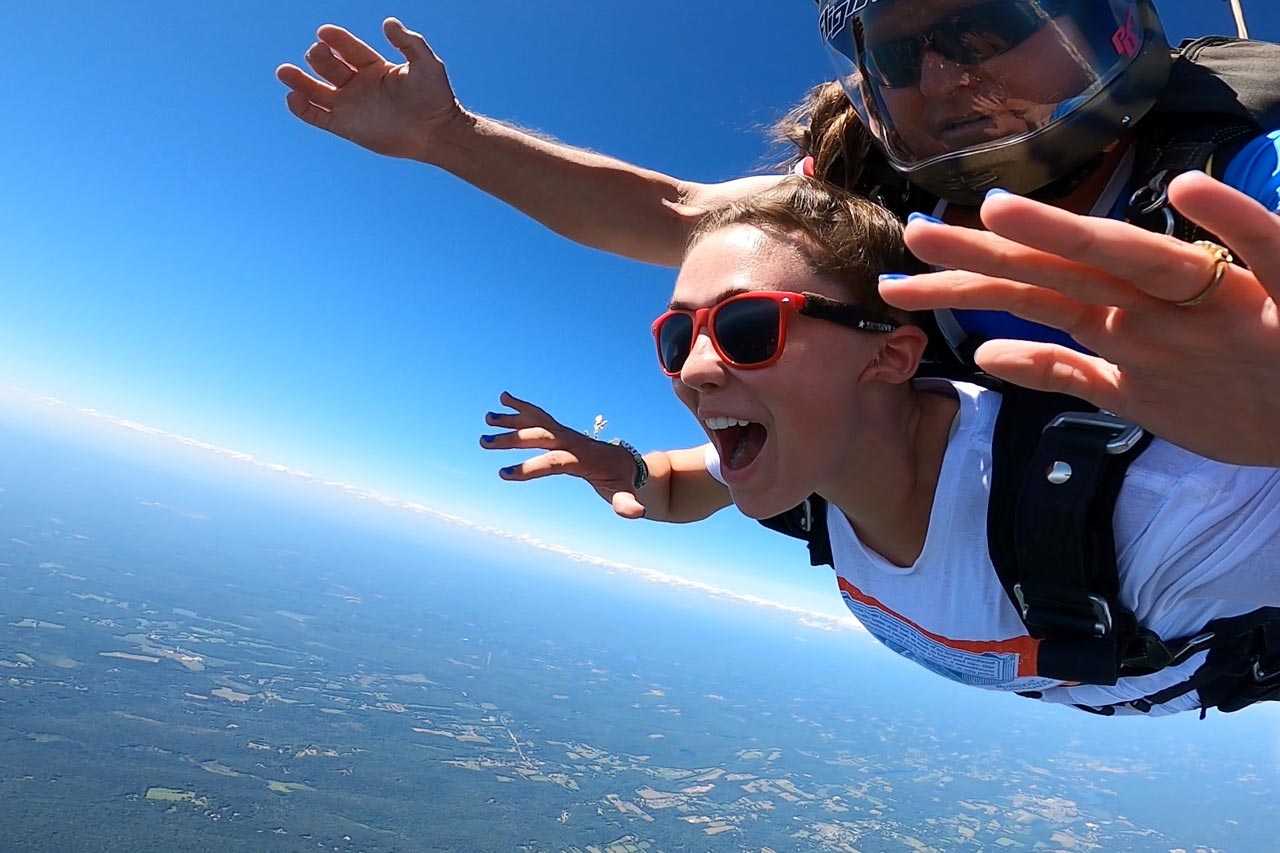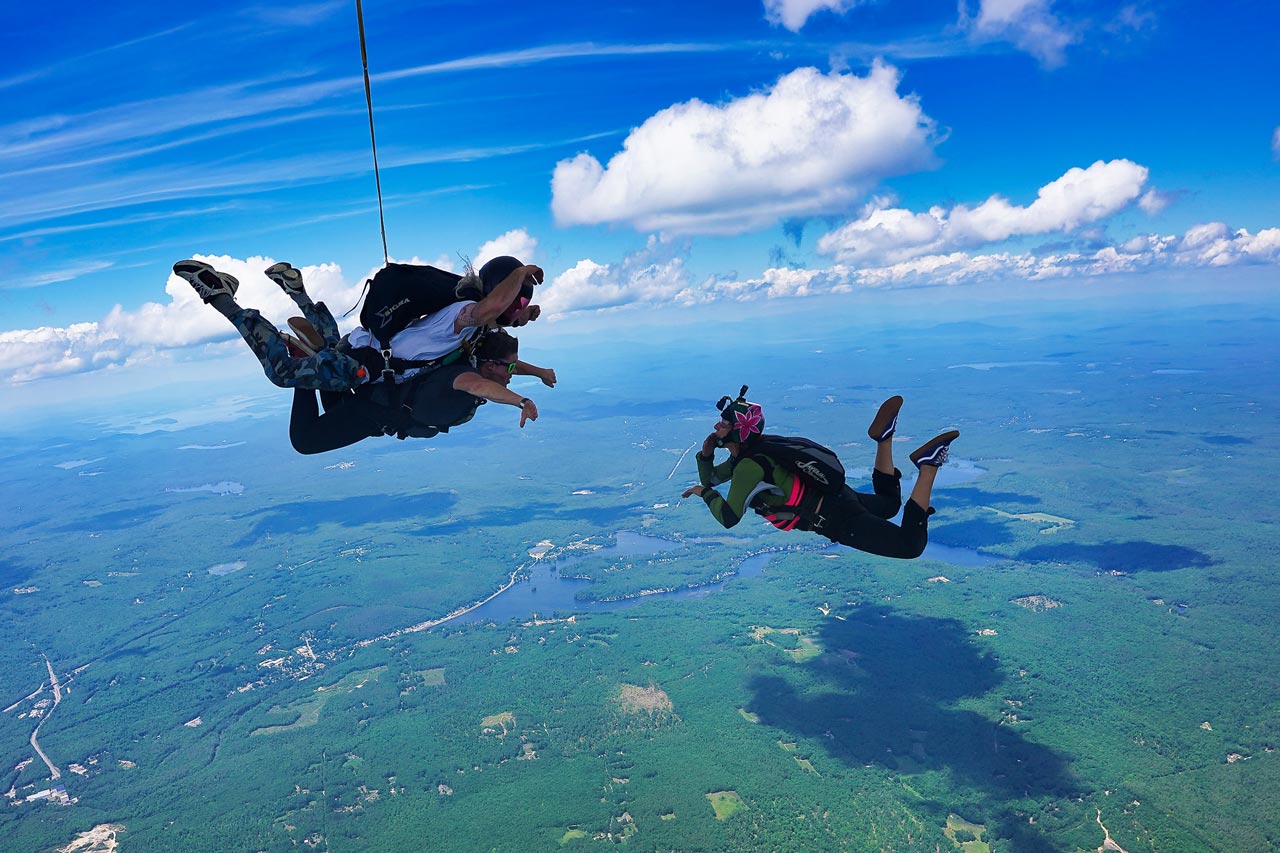 ---
---