Fun Jumper Information
Licensed Skydivers
---
The Way Life Should Be
Welcome to The Island! Skydive New England is a one-in-a-million kind of dropzone. It was purpose-built by passionate skydivers and stone masons who fell in love with this spot and decided to make it home. Nearly 40 years later, SNE is the biggest dropzone in New England and is proud to boast the best amenities.
All disciplines are encouraged! Check out who's manifested and if we are flying from anywhere via the link below:
SNE Burble Board
Waiver up before getting on site using this link:
SNE Online Waiver
Weather Forecasts – We are sandwiched between Rochester, NH and Sanford, ME so the two usairnet links are what most funjumpers use:
Rochester, NH – USAIRNETSanford, ME – USAIRNET
Dropzone
SNE is a skydiver's resort. We have a restaurant and accommodations on-site, a swoop pond, an epic 20-foot fire pit, indoor basketball … everything you need, and then some. Our active campground is home to 70 RV slots, which means lots of shenanigans!
Aircraft
Our 900 HP Blackhawk Caravan (N87-RM) is a fuel-efficient turbine jump plane that's wicked fast to altitude and comfortably seats 18. She turns four loads every hour.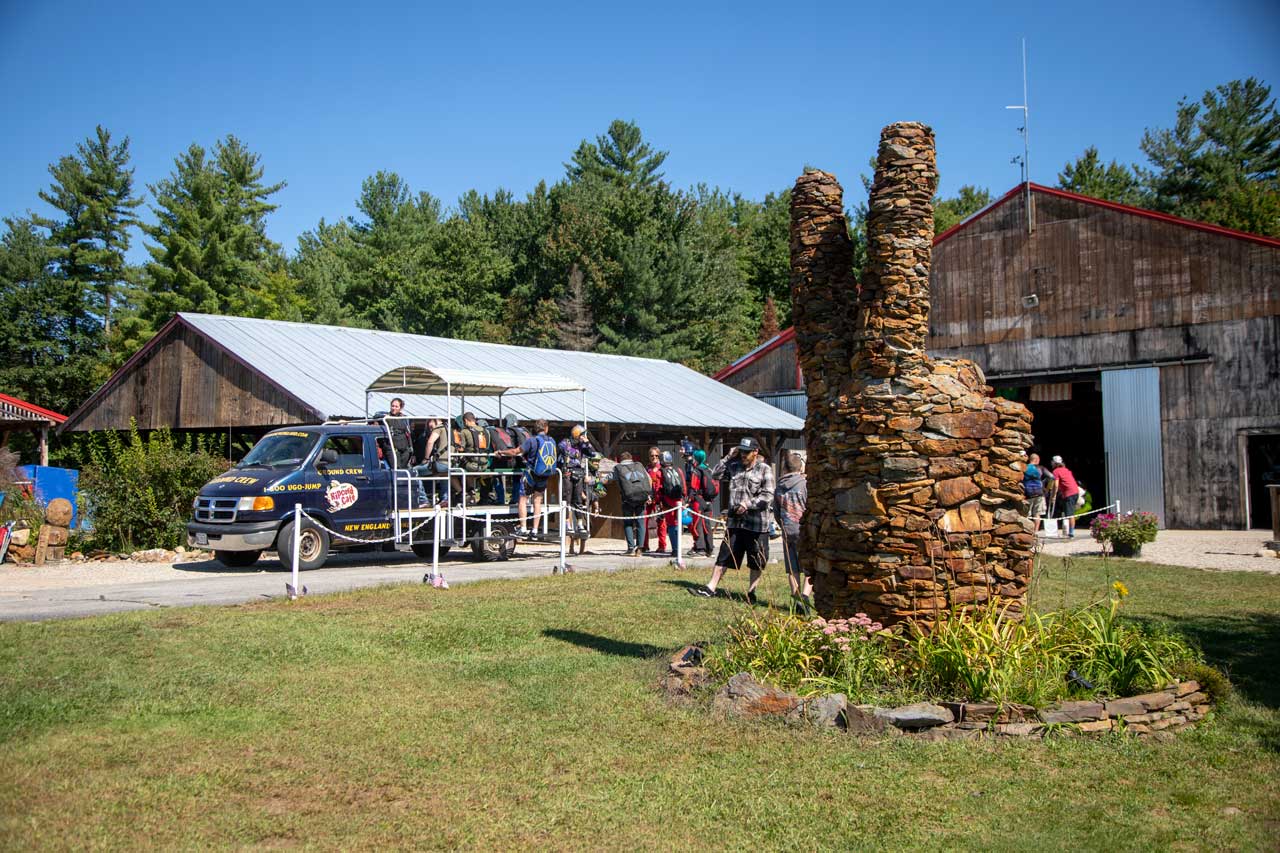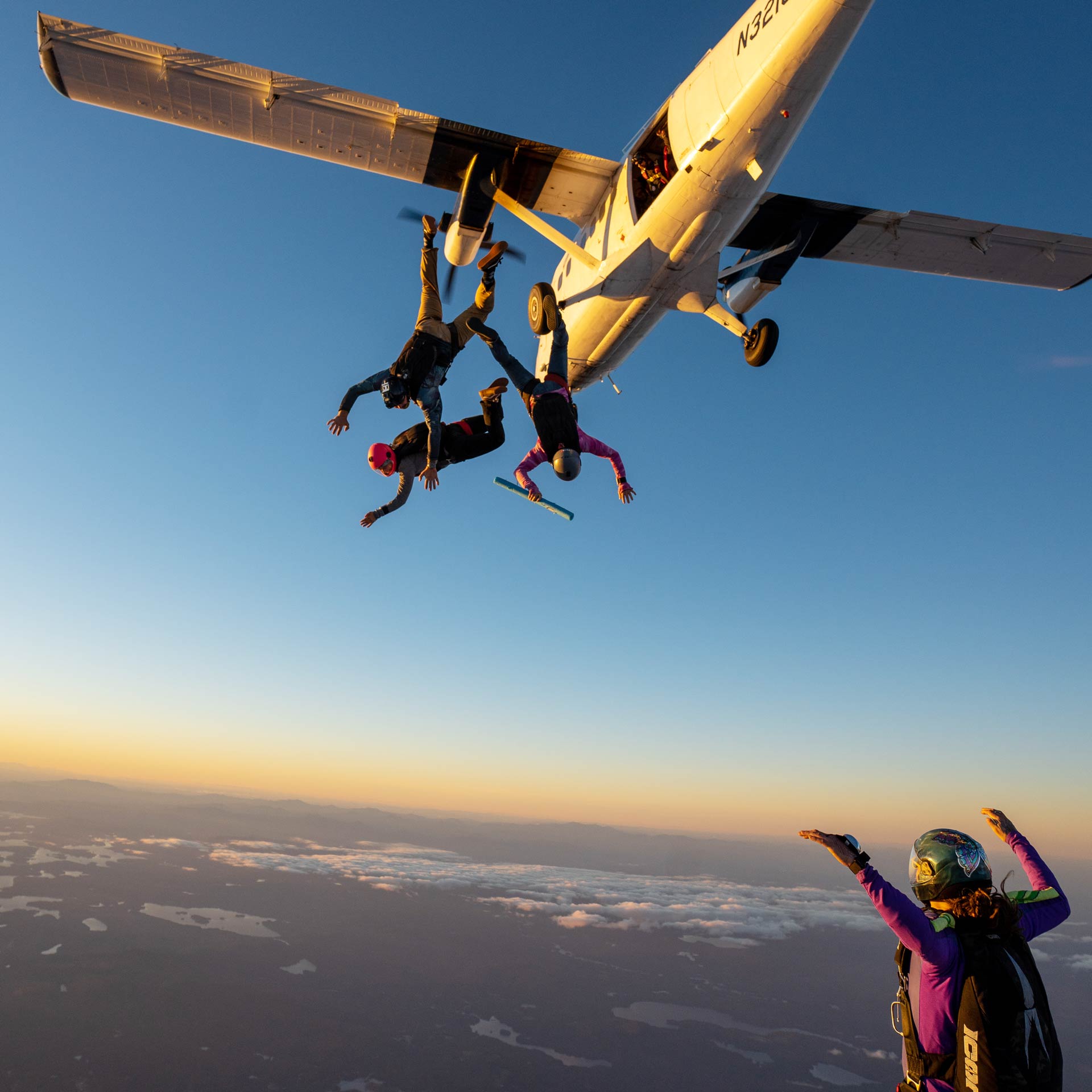 Private Airfield
We operate from a skydiving-only airport on 240 acres of unspoiled forest land. You can see the White Mountains, the Atlantic Ocean, and even Boston on a clear day.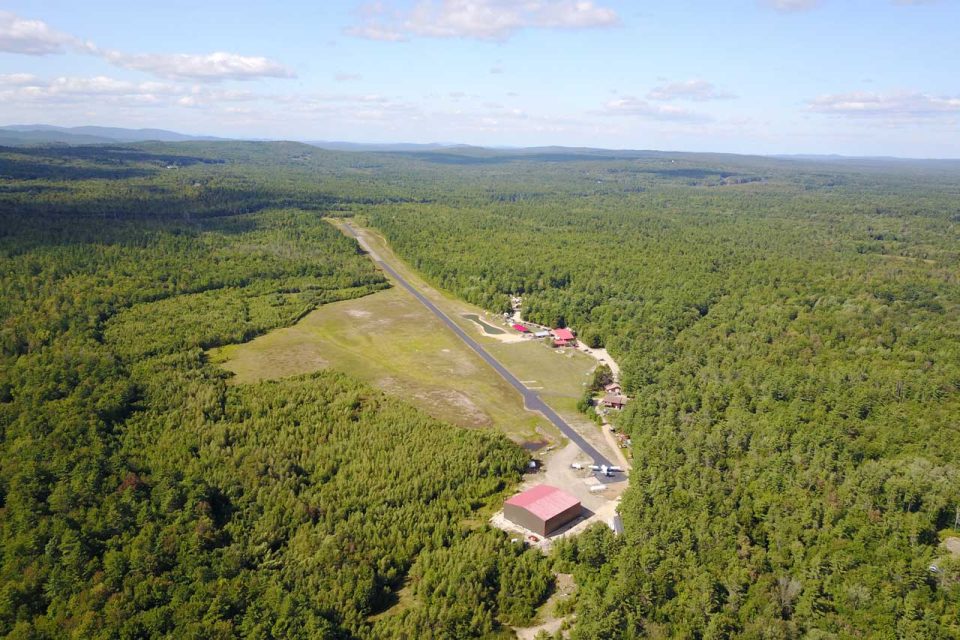 ---
Fun Jumper Rates
Block jumps are non-transferable; valid only for the season purchased; and not valid during special events. The dollar value of unused block jumps can be used for future jumps but not rolled into a block purchase for next season.
Fun Jumper Rates
Options
Price
Lift Tickets


To 14,000 ft; Caravan seats 18.

$30 per jump
Hop & Pop


To 6,000 ft; weather dependent.

$23 per jump
10 Block


$29 per jump.

$290
50 Block


$28 per jump.

$1,400
100 Block


$27 per jump.

$2,700
Team Jump Tickets


Email or call for rates.

Contact the DZ
Gear Store
Our Gear Store is headed up by our S&TA, FAA Senior Rigger Dustin Weideman. All of our rental gear is for sale, and we are dealers for all of the top manufacturers.
Rigging Loft
Some of the most experienced riggers in the country are right here in the Skydive New England rigging loft – and they're on-site seven days a week! Connect with the team for assistance with your rigging needs.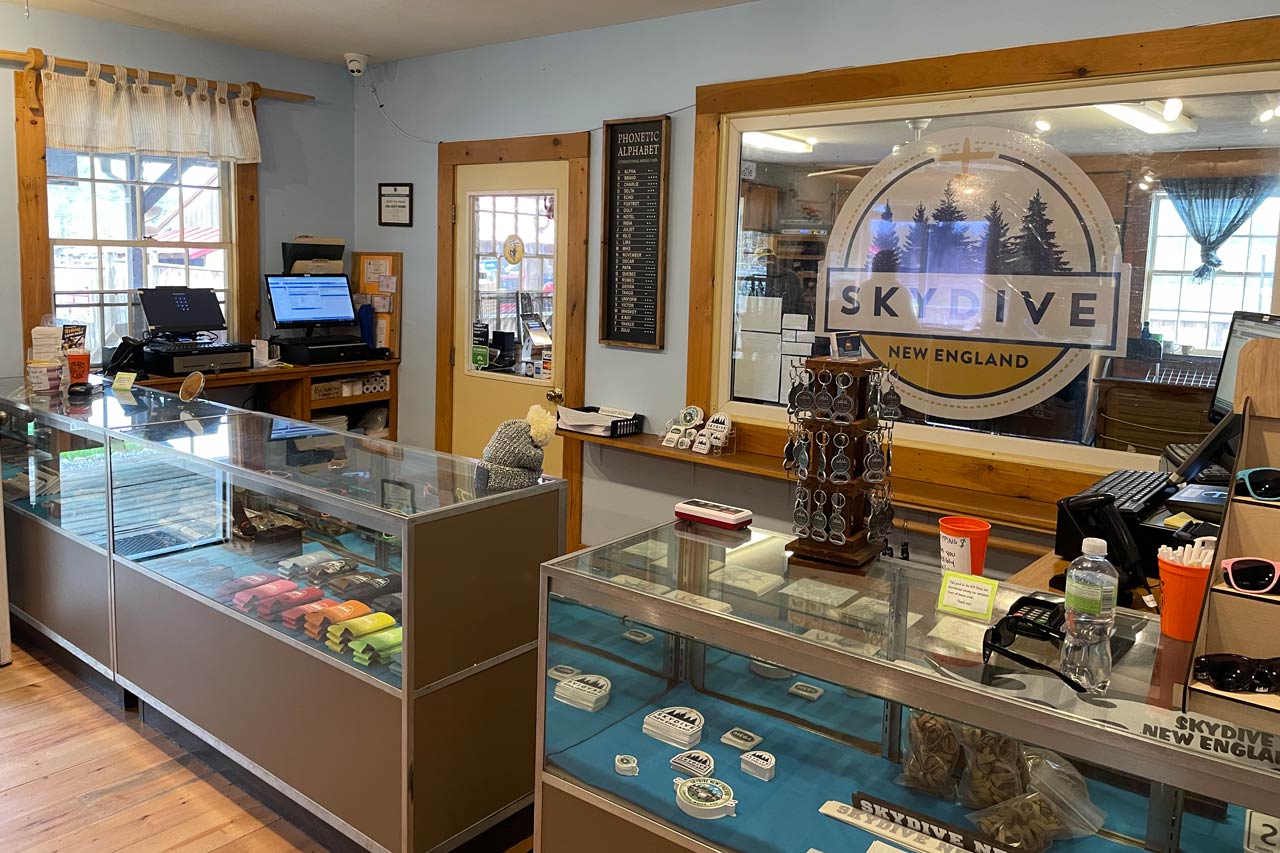 ---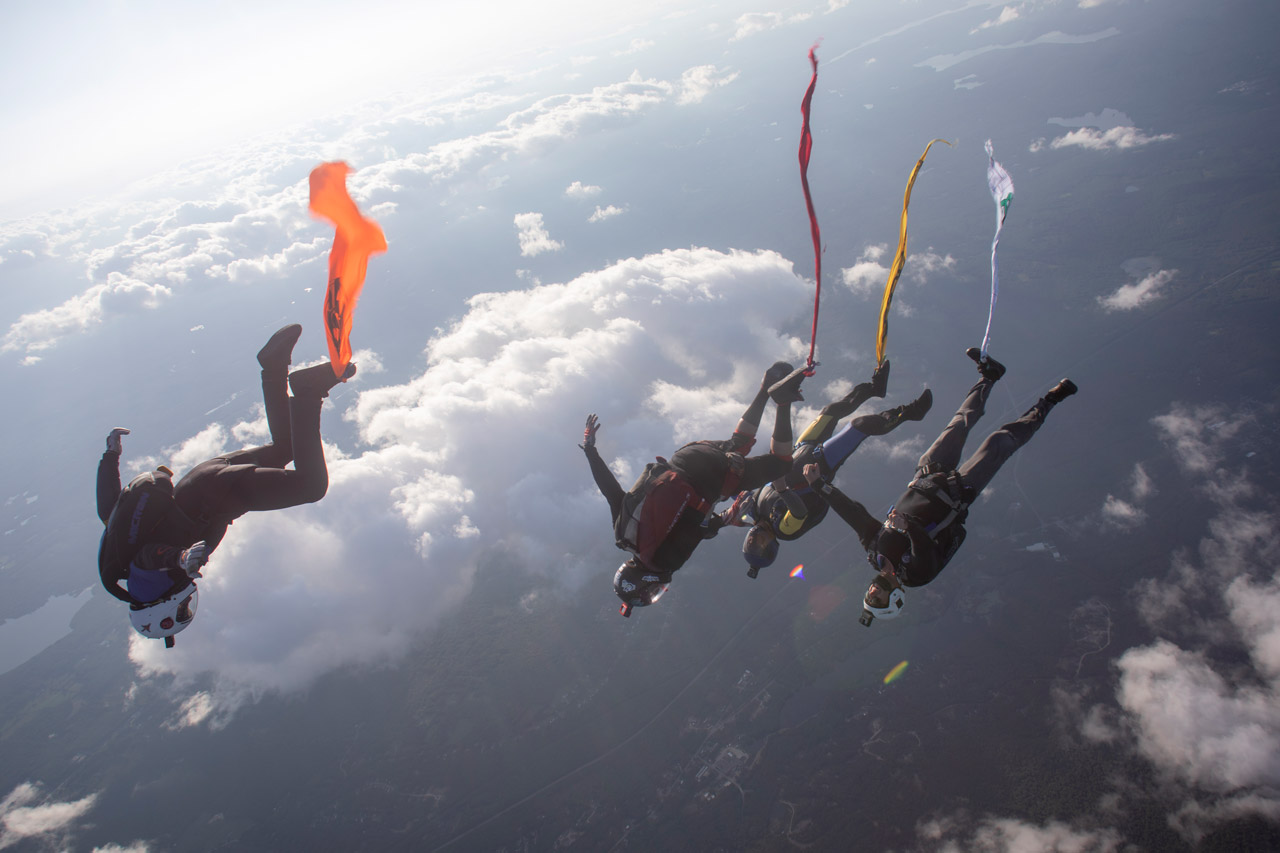 Events
We pack a lot of sick events into our season – the Tiki Boogie is back on the calendar, and we host SIS (Sisters In Skydiving) events, Safety Day, a Fourth of July event, a Christmas in July event, and an end-of-season Halloween Party. There are also many skills camps hosted by local badass SNE jumpers in all skydiving disciplines. Get after it!
Lodging
What happens on The Island stays on The Island! The bunkhouse is for AFF students and licensed skydivers, and the RV campground is for licensed jumpers only. Don't sleep on making your reservation – spots go lightning fast!
Lodging
Options
Price
Tent Camping


Plenty of space available. First-come, first-served. BYO tent and bedding.

Free
Bunk House


AFF students and licensed jumpers only; reservation required. Check-in 2pm, check-out 11am.

$25 per night, per person (Rooms Sleep 5)
RV Camping


Licensed jumpers only; reservation required. No hook ups available.

$20 per night
Have Questions?
---
---