2023 Holiday Sale! In The Heart of New England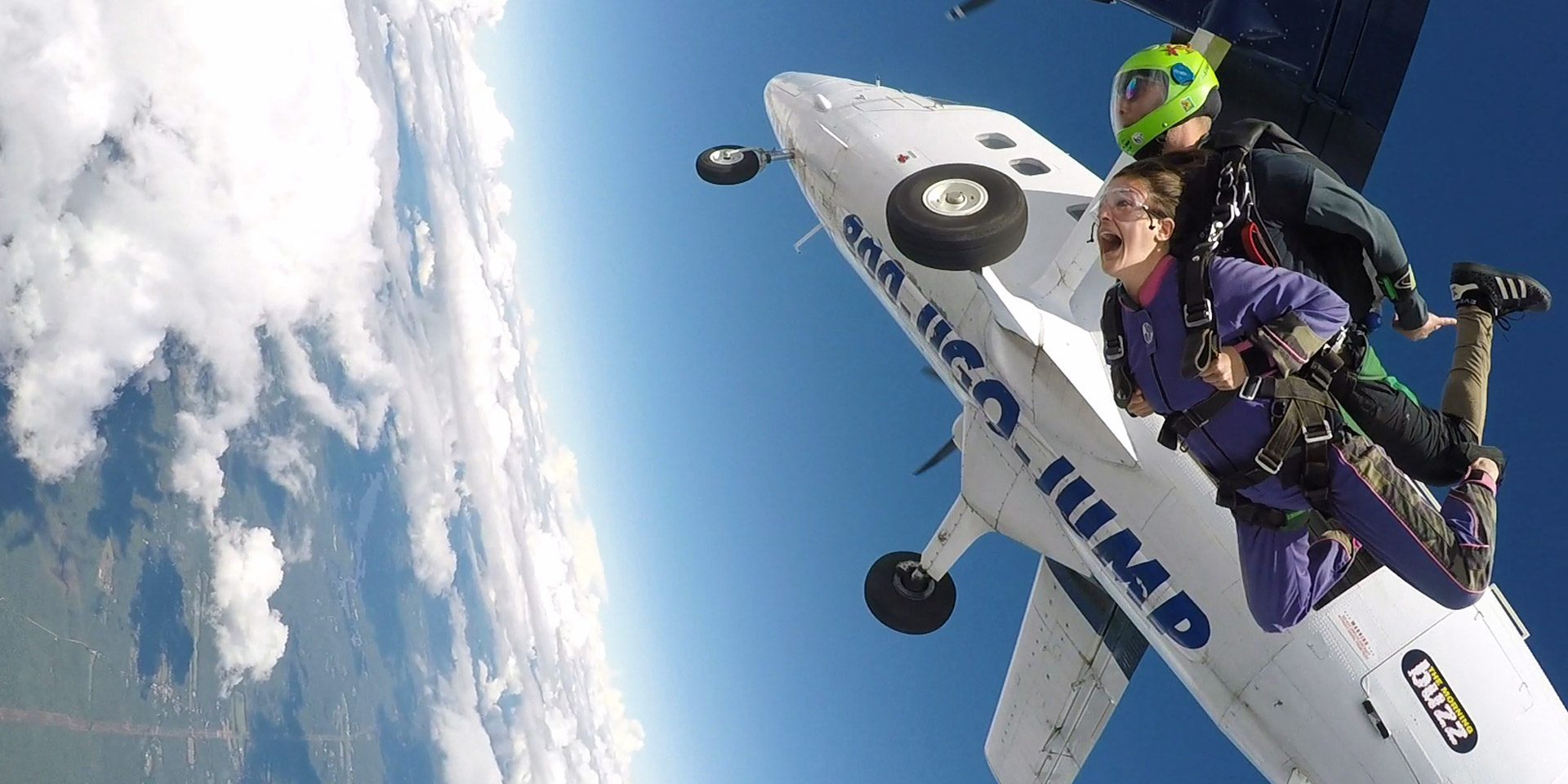 ---
---
Skydiving Video Packages
To get video or not to get video? It shouldn't even be a question! Absolutely, 100% get video!! But don't take our word for it!
---
Practically In Your Backyard
Skydive New England is a dream-come-true dropzone nestled between the White Mountains and the Atlantic Ocean on 240 acres of pristine land in Lebanon, Maine. It might feel like we're in the glorious middle of nowhere, but we're actually super convenient to Portland, Maine, Boston, Massachusetts, and Manchester and Portsmouth in New Hampshire. Come live your best New England life with us!
---
---
Preparing for Your Skydive
Helpful Resources
There's more to an awesome tandem skydiving experience than just showing up! Get tips on what to do (and not do) ahead of your jump, how to dress, what to bring, when to arrive, and more.
---
Need More Info?
Frequently Asked Questions
Are there physical requirements for skydiving?
For your safety and that of your instructor, you must weigh no more than 240 lbs, be height-to-weight proportionate, and be in general good health.
One way to determine if skydiving is for you is to simulate part of the experience through the picnic table test. If you can climb on top of a picnic table and jump to the ground without needing assistance, you're probably good to go. If the picnic table test is uncomfortable or impossible, skydiving may be too aggressive of a sport for you. (But maybe indoor skydiving is a fit – check out Skyventure NH!)
Can you go skydiving with a cold?
Skydiving with a cold can be very painful and, in extreme cases, can lead to a burst eardrum. Don't risk skydiving if you have a cold or are otherwise unwell – better to reschedule.
Do I need a reservation to skydive?
Reservations are highly recommended. We recommend scheduling your jump a couple of weeks in advance, and more like two or three weeks ahead of time for groups. Book online or call us to get your name on the manifest!
Can I reschedule or cancel my jump?
A 3 day notice is required to change or cancel your reservation without losing your deposit. If you reschedule or cancel with less than 3 days notice, a $35 administrative fee will be incurred. If 3 days notice is given your deposit never expires and is transferable.
Same-day rescheduling or canceling, and reservation no-shows, will forfeit the $75 deposit. Please understand that our instructors have been scheduled to accommodate your reservation.
What is your refund policy?
All payments are final; no refunds are issued. But – all deposits or payments are transferable and never expire. See our rescheduling policy above for more details.
---
We Are Team New England!
Meet Craig / Tandem & AFF Instructor, Videographer
Craig was my instructor and he was so great- full of positive energy and was really communicative every step of the way. Always checked in to make sure I was ok and was great at explaining everything. Took such good care of me in the air and we had such a blast doing canopies! Highly recommend and would definitely visit this place again.
—Melissa O - Google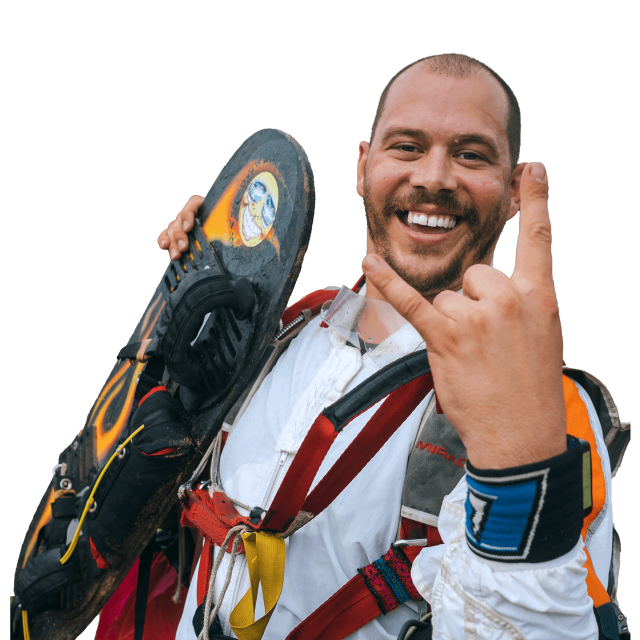 ---
---