Is a Skydiving Video Worth It?
Blog
---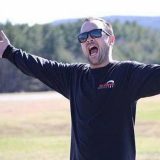 Posted by: Curtis White 1 year ago
Skydiving pictures and videos are 100% worth it, hands down, YES! They capture the entire essence of a once-in-a-lifetime experience, act as proof that you actually did the dang thing, and allow you to relive the memory of your first jump over and over again. What more could you ask for?
Why is Skydiving Video Worth It?
Reason 1: Memories
Skydiving photos capture a once-in-a-lifetime memory! Seriously, we would recommend first-time skydiving videos and photos just as much as getting a wedding photographer! Think about it: your first skydive is priceless and will only happen one time. There are plenty of avid skydivers who have sick videos of them shredding through the skies on their 500th jump and still regret not getting footage of that momentous first skydive. A first jump is special; whether it is a simple check off on the bucket list or an experience that makes you want to learn to skydive solo.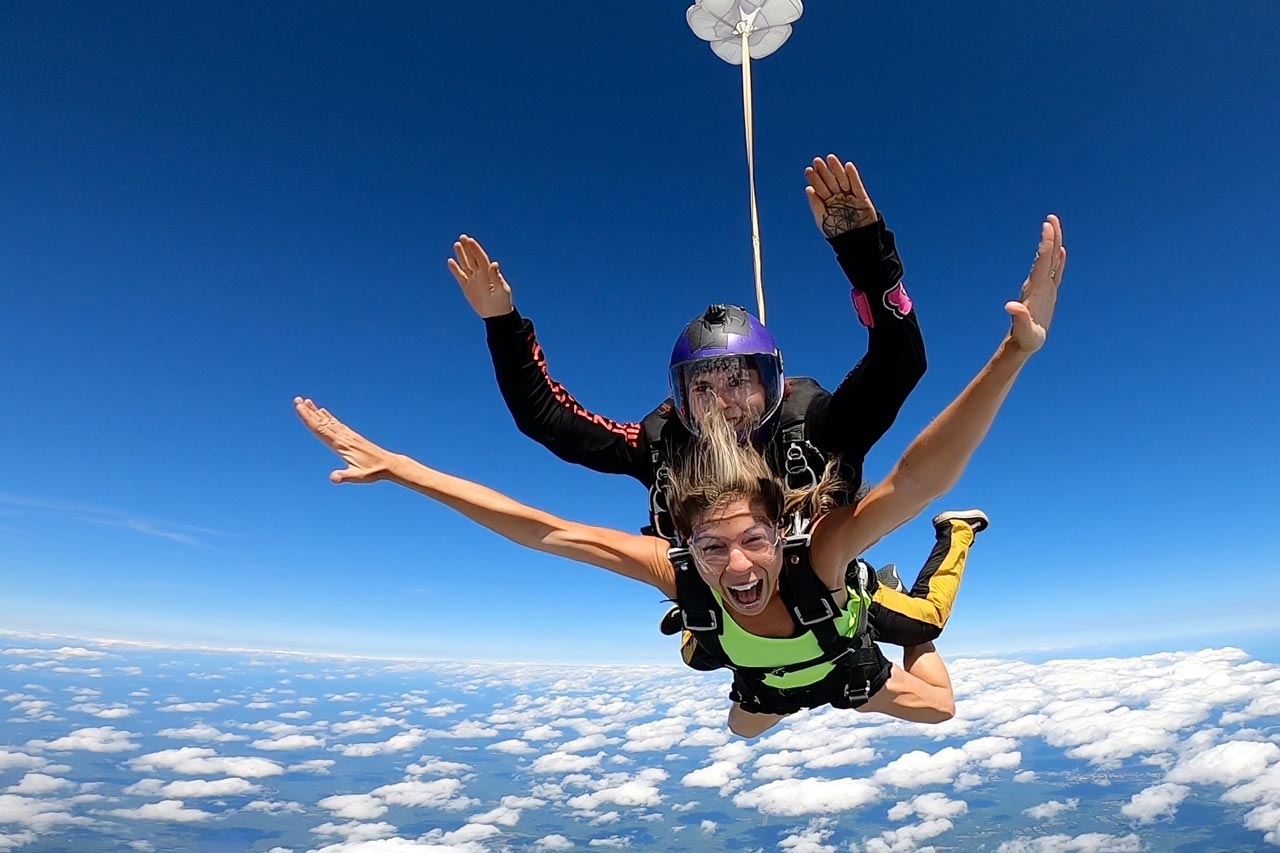 Reason 2: Proof
Listen, one day you'll be sitting at a bar bragging about how you're part of the minority that has jumped from a "perfectly good airplane" (WOOOO!!) and someone is going to ask for proof. If you're the dweeb who didn't get video documentation of your skydive then you're, well, out of luck here. BUT if you take our advice and get the video, then you can show it off all you want! Want to enhance your dating profile? What's better than a picture terrified in the door, your cheeks flapping in the wind during freefall, or straight cheesin' on landing?
Reason 3: Our Videographers are Top Notch
Let's say you think you want the video package but are a bit hesitant that it's going to be of good quality. Worry no more! Our videographers have hundreds, if not thousands, of skydives and hours upon hours of freefall time … trust us, we've got you covered. Also, we use the Shred Video editing machine to automatically edit, host and deliver the video and photos from your jump directly to your email within 10 to 15 minutes of landing.
How Does the Video Work?
According to recommendations by the United States Parachute Association (USPA), skydivers should have at least 200 jumps in order to fly with a camera. That means that as a first (or second- or third-time jumper), you cannot film yourself. BUT licensed jumpers like your instructors and, of course, video professionals (also known as videographers) are able to wear a camera on the jump. For tandem jumps, video can be taken with either a hand-cam or outside video, or both.
What is a Hand-Cam?
A hand-cam is a camera (like a GoPro) secured in a glove and worn by your tandem instructor. The hand-cam view gives you a great first-person perspective of the jump; it's up close and personal throughout the entire skydive. This is the only video option that captures the time spent under canopy and allows you to catch your reaction once the parachute opens! It's the ultimate selfie.
What is Outside Video?
"Outside video" refers to the addition of a professional videographer who tags along on your skydive, capturing the ideal third-person perspective. Have you ever seen those awesome shots of the parachute opening? That's from the videographer's point of view!
Okay…I'm Convinced. What Are My Skydiving Video Options?
At Skydive New England, we want to help make sure you're getting the video experience that you really want. That's why we have a few video options to help fit your video needs (and budget!):
1. Party Like a Rockstar
The "Rockstar Video Package" includes the hand-cam and outside video perspective … it's the best of both worlds! You'll have everything captured from gearing up for the jump and the ride to altitude, to a sick pic of you smiling (or screaming) in the door and the peaceful descent under the parachute. Fun fact: you and your tandem instructor can talk to each other once the parachute is open!
2. The Essential
Getting our "Pro Media Package" means you'll be accompanied by an outside videographer, but no hand-cam. Don't worry – while you won't get to relive the relief of the canopy opening you'll still have a super sick exit shot, freefall frame, and introductory and landing interview.
3. Unedited Footage
The "Raw Footage Data" option is an add-on to either of our other video packages. With it, you'll get raw footage data of your skydiving video which allows you to create your own dope edit to share with family and friends (or to keep all to yourself).
How to Look Your Best in the Video
Smile and look OUT!!! Seriously, if you don't want your cheeks to be a-flappin' in that 120mph wind, then you need to smile. Smiling tightens all the muscles in your face and makes for the perfect photo! While you may think it's super fun to look straight down as you're rushing towards the ground, we highly recommend looking at the horizon and taking everything in. This will create the perfect photo-op and prevent the video from being on the top of your head instead of your cute face.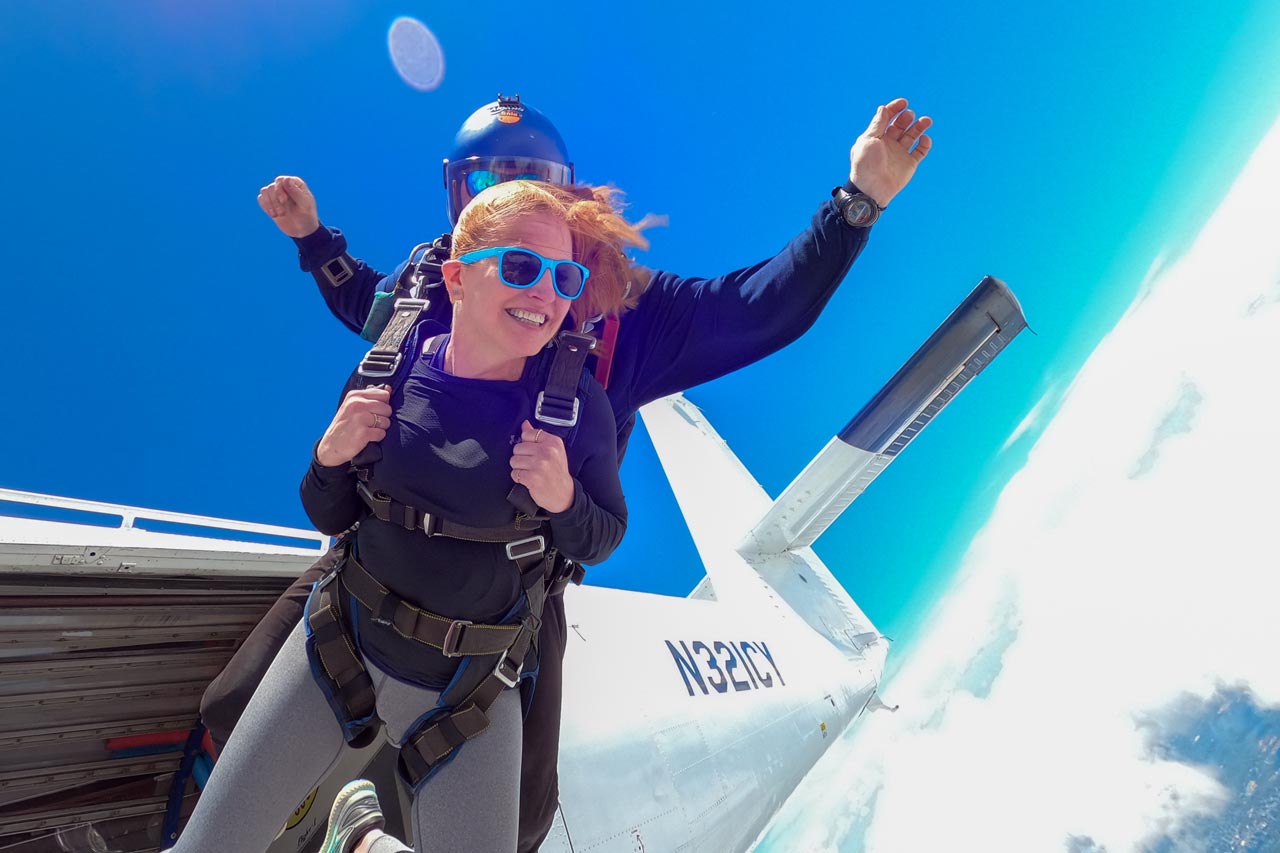 Choosing Your Skydiving "Fit"
The final video consideration? What to wear. Here are a few helpful tips:
What to Wear: Athletic and weather-appropriate clothes are the best. We recommend clothes that you wouldn't mind gaining a grass stain on (a permanent memory!), are comfortable, and are not too restricting – no denim jackets up in here!
What Not to Wear: Let's take a pause and acknowledge that everyone's skin looks like Jell-O flopping around while in freefall. Keep this in mind while picking your skydiving clothing. Also, we don't recommend revealing tank tops (harness burn, ouchie!), boots, puffy jackets, hats, or anything that's restricting. We'll have you remove your jewelry and everything from your pockets –anything you wouldn't want flying off into the unknown.
We can't wait to capture the surreal and euphoric experience of your first jump. Book your skydive today and let's SEND ITTT!
---
---