Jade
Tandem Instructor, AFF instructor, Videographer, Rigger
---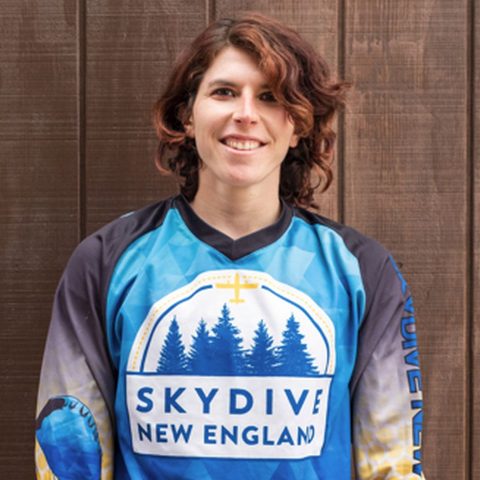 How many jumps do you have?
2,500
How many years in the sport?
5.5
When you were a kid, were there any early activities that might indicate you'd one day become a skydiver?
Not even in the slightest.
What was the circumstance that led you to the DZ for the first time to make your very first skydive?
I came with a some friends for one of their birthdays. Also, I was celebrating a breakup.
What made you want to continue skydiving after your first jump?
Seemed like the kind of weirdos I wanted to hang out with.
What's the best / most memorable skydive you've ever made?
You don't have the clearance to know about it.
What advice would you give to someone thinking about jumping for the first time?
For the love of god, stop asking where your goggles are.
What keeps you coming back to SNE year after year?
A contract written in blood.
---
---