Laura
AFF Instructor, Manifest
---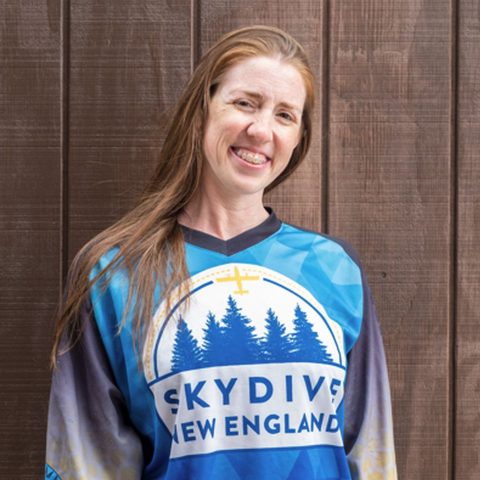 How many jumps do you have?
4,000
How many years in the sport?
20
When you were a kid, were there any early activities that might indicate you'd one day become a skydiver?
When I was a kid, I loved the whole punk rock music/lifestyle scene. I liked standing out in a crowd and marching to my own beat. When I turned 18, I started jumping out of airplanes! It just felt like the next logical step?! I discovered that the skydiving world has it's own unique lifestyle that lets you drop out of the 'real world' completely and be part of something that feels so wonderfully organic.
What was the circumstance that led you to the DZ for the first time to make your very first skydive?
A cute boy.
What made you want to continue skydiving after your first jump?
Skydiving terrified me and there was something inside of me that encouraged me to keep facing that fear until it went away. I was determined not to quit until I was able to overcome it. It took about 100 jumps for that to happen, but after I conquered my fear I felt like I could do anything in life. Skydiving gave me confidence in myself to forge my own path.
What's the best / most memorable skydive you've ever made?
Jumping out of a hot air balloon with my husband and friends! It was the most INSANE jump. It is a really weird, out of body experience to climb up onto the side of the balloon basket and just let go. Who does that!?
What advice would you give to someone thinking about jumping for the first time?
Skydiving is not for everyone. Don't do it if you don't want to and don't let anyone convince you otherwise. But if you decide to go for it, do it for yourself. It might just change your life.
What keeps you coming back to SNE year after year?
SNE allows me to drop out of the 'real world' and enjoy life here on the Island (what the locals call SNE). I feel like I'm on vacation when I'm here. The people who jump here regularly are fun loving, world traveling, crazy people who I am proud to call my friends! It's an amazing community and I am very thankful to be a part of it.
---
---