How to Prepare for Skydiving
Blog
---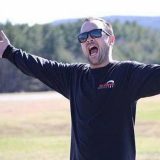 Posted by: Curtis White 2 years ago
Are you interested in skydiving? Before embarking on the adventure of a lifetime, make sure you've got all your ducks in a row! To get ready to leave the nest on your first tandem flight, check out our tips for how to prepare for skydiving.
Take it from us: your maiden voyage into the wild blue yonder will be vastly improved by approaching the experience feeling fully prepared. We'll leave no stone unturned as we show you exactly how to prepare for skydiving mentally and physically.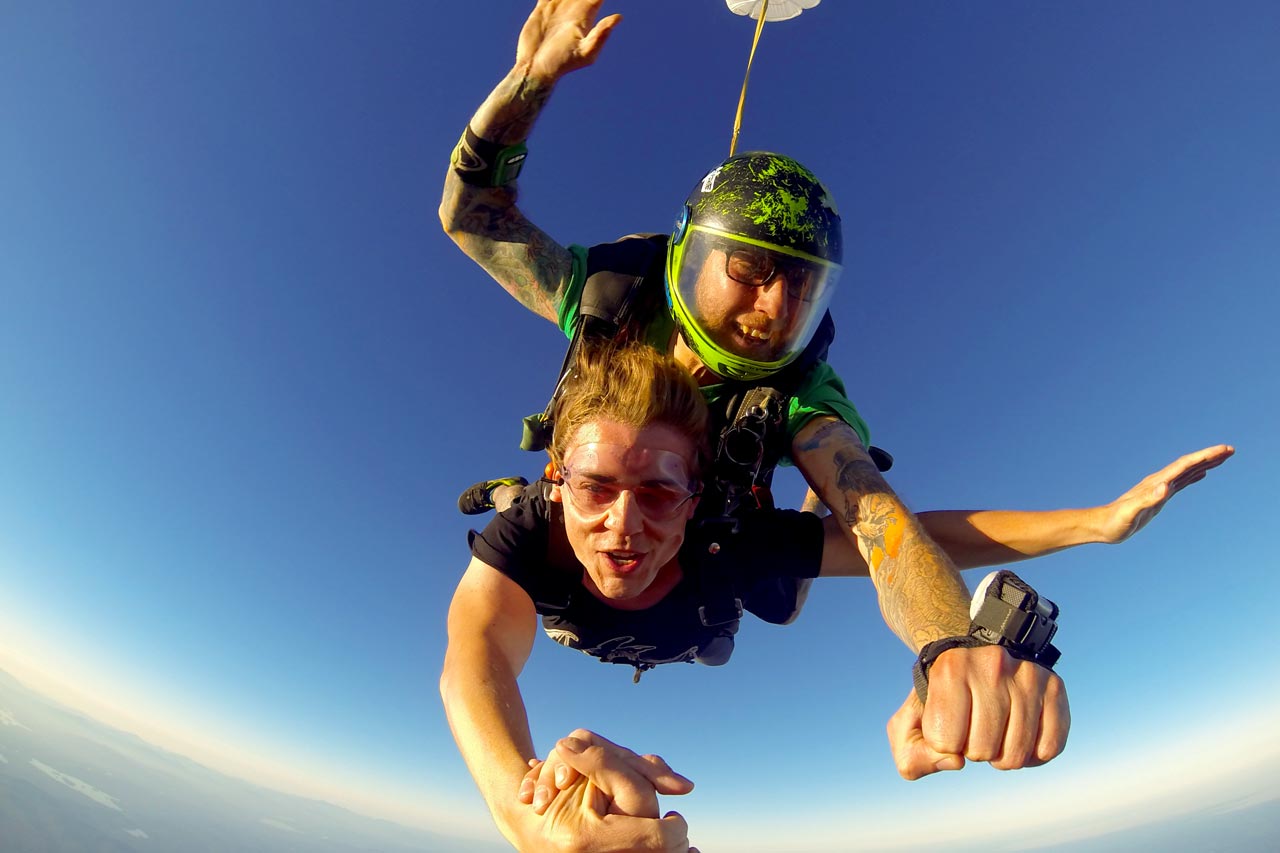 How to Prepare for Skydiving Before Your Jump
Skydiving preparation can begin well before you even make a reservation. To make sure you pick the right facility, we suggest doing a little research. Visiting the website of a prospective skydiving dropzone can usually tell you a few things:
Get a Feel for the Culture
First off, the website can help you get a feel for the culture of the dropzone. Because the energy around you on the day of your jump can influence the quality of experience you have, you'll want to ensure the dropzone is a good fit for you. Does the website portray the dropzone as welcoming, professional, and reputable?
Do The Research
Secondly, taking the time to do a little research ahead of time can allow you to familiarize yourself with skydiving requirements and specific dropzones rules. To make sure there aren't any unpleasant surprises, read to learn about reservation protocols, cancellation/weather policies, weight requirements, and what to expect on the day of your jump. Generally, the information you will need can be found in the tandem or AFF FAQ sections.
See What Others Have to Say
Finally, see what others had to say: view the most recent Google reviews to see how other patrons felt about their experience. Aside from giving you a real look at how the dropzone treats its customers, as you read about the positive experiences others have had, it can do a great deal to quell the worries you may have and put your mind at ease. Hundreds of people raving about the experience probably aren't wrong!
And, ultimately, if you can't find the information you need online, give the dropzone a call. A quality facility will have representatives that will be more than happy to answer your questions.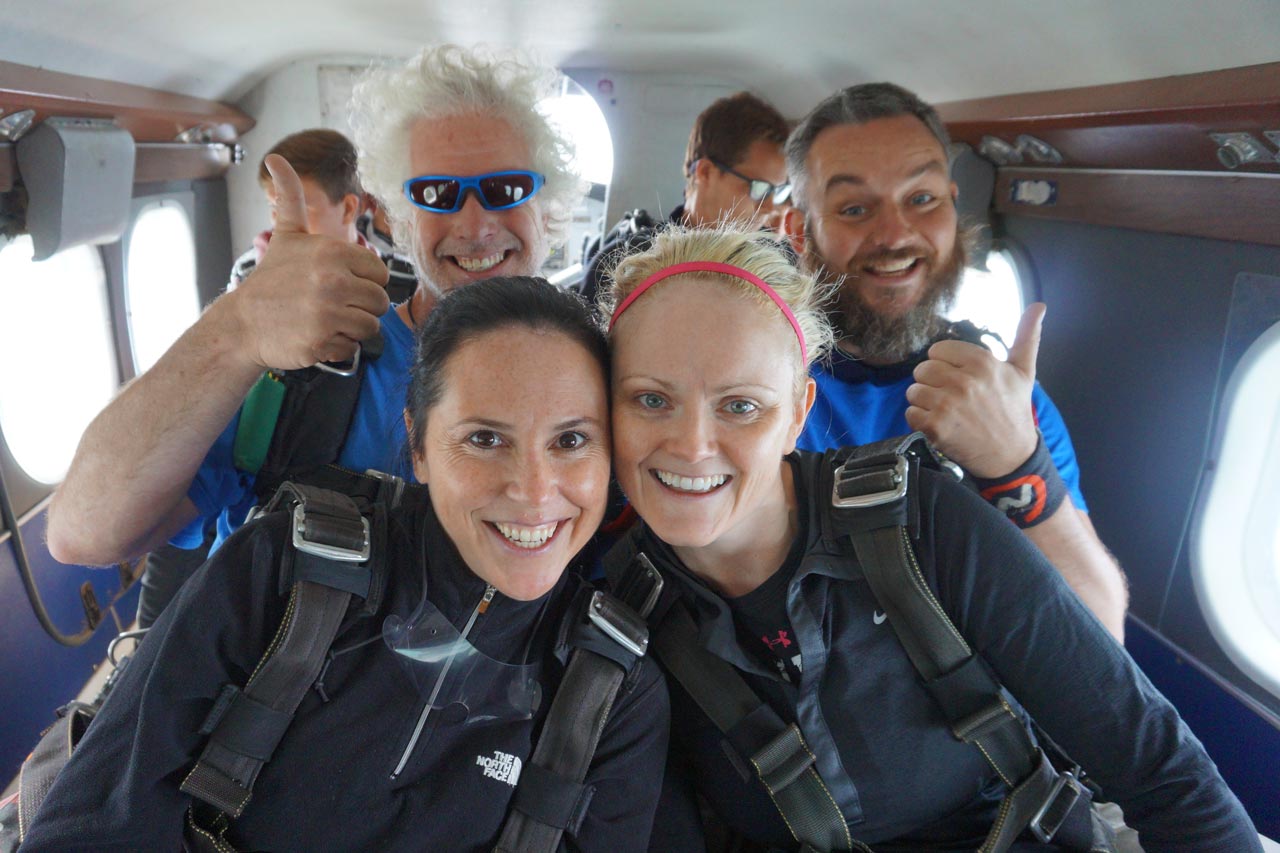 How To Prepare for Skydiving On The Day Of Your Jump
When the big day arrives, you might be a little nervous, but there's no need to fret, here's how to prepare for skydiving the day of your jump.
Catch Those Zzz's
Although your noggin may be teeming with excitement the night before, one of the best ways to prepare for your skydive is to get a good night's rest. Instead of puttering about in a drowsy haze, arriving well-rested will allow you to take in every detail of your day with clarity.
Take A Peek At The Forecast
On the morning of your jump, check the weather. If there is rain in the forecast, reach out to the dropzone. Because the dropzone typically has access to more detailed aviation-specific forecasts, often, they will be able to advise the best course of action. Here at Skydive New England, we do not cancel our training class times when there is inclement weather. So, you are welcome to come out and receive training.
Fuel Up
Skydiving on an empty stomach is not a good idea. To keep your blood sugar steady, before heading to the dropzone, be sure to eat a moderately healthy breakfast and pack some snacks in case you experience an extended wait.
Breathe
Keeping yourself centered during your first skydive can be a challenge. The easiest way to maintain your cool is to do something you do reflexively with intention: breathe. It might seem a little hokey, but it works. If you begin to feel like the scales are tipping from excitement to anxiety, take deep, full inhales and exhales. By focusing on your breathing, you can help keep your mind calm from the time you take off in the plane until your feet meet the earth again.
Feeling prepared? Let's get you in the air. Call Skydive New England and schedule your skydive today!
---
---