Brooke
AFF Instructor, Videographer
---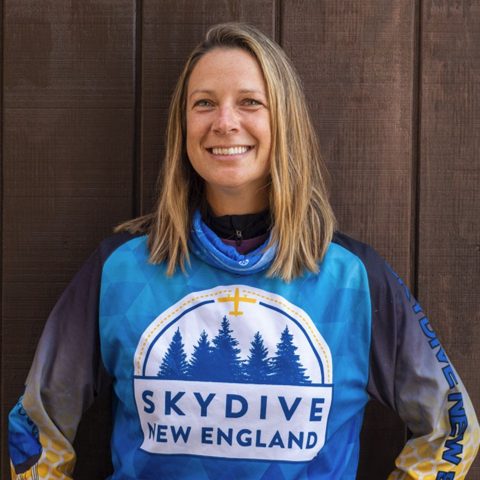 How many jumps do you have?
3,000
How many years in the sport?
12
When you were a kid, were there any early activities that might indicate you'd one day become a skydiver?
I liked putting tents away as a kid. It's something about the way you have to put all that material into a small bag. I was destined to be a parachute packer.
What was the circumstance that led you to the DZ for the first time to make your very first skydive?
My dad learned how to skydive in his 50s. So, like a good daughter should, I teased him for having a mid life crisis. He bought me a tandem skydive at SNE for my birthday and on the way to the dz told me, "This is my place and these are my people. You can jump but it's my place." I've now been at SNE for 13 seasons, and he doesn't jump anymore.
What made you want to continue skydiving after your first jump?
Meaghan Meehan. I wanted to be more like her. We need more bad ass chicks in this sport.
What's the best / most memorable skydive you've ever made?
It's called "good game." My birthday jump last year. You track past a line of your best friends, and they spank you on the way by and say "good game." If you didn't say good game, it's weird.
What advice would you give to someone thinking about jumping for the first time?
I hope you stick with it. Skydiving's the source, it will change your life. I swear to god.
What keeps you coming back to SNE year after year?
Filling out bio's about myself!
---
---