Spencer
AFF Instructor, Videographer, DJ Suspence
---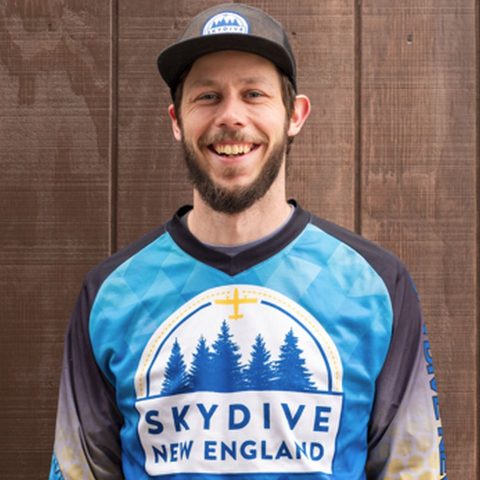 How many jumps do you have?
3,200+
How many years in the sport?
10
When you were a kid, were there any early activities that might indicate you'd one day become a skydiver?
I have always loved skateboarding and also wanted to be a power ranger.
What was the circumstance that led you to the DZ for the first time to make your very first skydive?
To celebrate surviving high school and entering adulthood, my mom took my brother and I skydiving when I was 19.
What made you want to continue skydiving after your first jump?
I had a sense that I would want to pursue my skydiving license before doing my first tandem, but after being exposed to the vibe that is Skydive New England, I was sold on coming back.
What's the best / most memorable skydive you've ever made?
My 2021 swoop and chop, which was the most nervous for a jump I've ever been!
What advice would you give to someone thinking about jumping for the first time?
Let go of all expectations and give it a shot at least once, odds are, you will want to come back for more!
What keeps you coming back to SNE year after year?
It's the only DZ I have called home for the last 10 years, there are just too many reasons to list. But like the wise Vin Diesel said "I don't have friends, I have a family".
---
---