Craig
Tandem & AFF Instructor, Videographer
---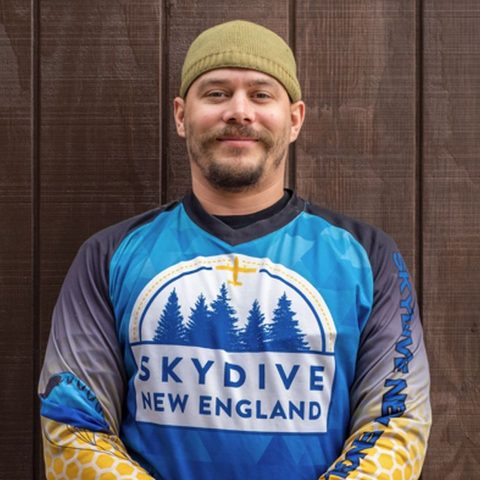 Craig was my instructor and he was so great- full of positive energy and was really communicative every step of the way. Always checked in to make sure I was ok and was great at explaining everything. Took such good care of me in the air and we had such a blast doing canopies! Highly recommend and would definitely visit this place again.
—Melissa O - Google
How many jumps do you have?
1,200
How many years in the sport?
6
When you were a kid, were there any early activities that might indicate you'd one day become a skydiver?
I was always a wild child looking for thrills. When I was 9, my grandparents got me a private flight in a Cessna 182, and I fell in love with flying instantly.
What was the circumstance that led you to the DZ for the first time to make your very first skydive?
After meeting and talking to a skydiver on a ski trip, I begged my aunt to go with me for years. She took me to SNE on my 18th birthday during a TIKI boogie.
What made you want to continue skydiving after your first jump?
For myself, it was the internal silence it provided. It just put me right in the moment.
What's the best / most memorable skydive you've ever made?
Also my first Wingsuit jump and skyboarding are up there. This could go on for a while…. Sunrise Eclipse jump, first 270, night jump…
What advice would you give to someone thinking about jumping for the first time?
I highly recommend trying it at least once. If you do decide to try it, make sure you get a video! It adds greatly to the experience having someone flying around and interacting with you in freefall. I still have my first tandem video on vhs!
---
---