Noah
AFF Instructor, Videographer
---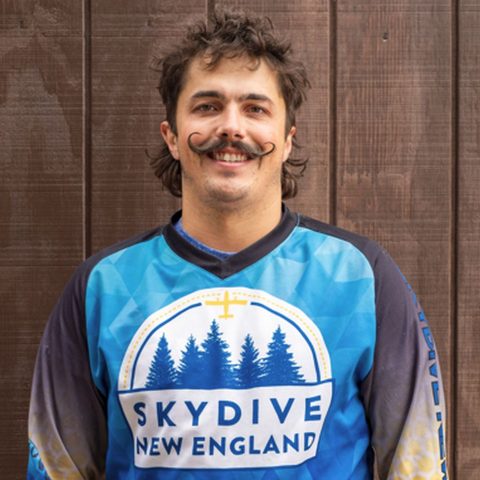 How many jumps do you have?
3,700
How many years in the sport?
10
When you were a kid, were there any early activities that might indicate you'd one day become a skydiver?
My mom says I used to like to jump off of our haystack.
What was the circumstance that led you to the DZ for the first time to make your very first skydive?
I was 24 and working in a restaurant, and I just suddenly realized that I hadn't been skydiving yet. I had nothing holding me back, and I had always kind of wanted to skydive but hadn't made it happen.
What made you want to continue skydiving after your first jump?
Before I went for my first tandem, I had a feeling I would love it and would want to become a skydiver. After the first jump, that goal was even more set in stone in my mind.
What's the best / most memorable skydive you've ever made?
On Halloween of 2020, I moved all the way across the country from Idaho to Florida. I showed up to the dropzone my best friend worked at in costume. I did a tandem as his passenger without him realizing it was me. I took him for one heck of a ride and made him pull a bit early. A close second to that jump was a high pull during a total solar eclipse.
What advice would you give to someone thinking about jumping for the first time?
Don't let life and logistics get in the way. Just go out and get it done.
What keeps you coming back to SNE year after year?
The owners (Rob, Laura, and Curtis), and the boss Meaghan are the best people I've ever worked for! They take care of us!
---
---