Rich
Tandem Instructor, Videographer, Arborist
---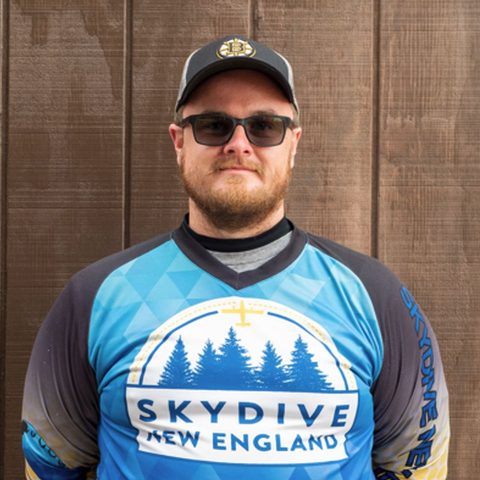 How many jumps do you have?
2400
How many years in the sport?
Eternity
When you were a kid, were there any early activities that might indicate you'd one day become a skydiver?

I was a competitive gymnast for 7 years growing up, and i was always climbing trees. I always joke with my mother that I'm not happy if my feet are on the ground.
What was the circumstance that led you to the DZ for the first time to make your very first skydive?
I had gotten into a motorcycle accident on a cross country ride, and had to cut my trip short. My father suggested going skydiving as a way to raise my spirits. My mother still hasn't forgiven him!!
What made you want to continue skydiving after your first jump?
As soon as I left the plane my world changed. I knew instantly that I would be pursuing skydiving. 6 days after my first tandem I was doing my first solo skydive.
What's the best / most memorable skydive you've ever made?
I made a night skydive during a lunar eclipse. One of the most amazing experiences I've ever had.
What advice would you give to someone thinking about jumping for the first time?
Be ready for your life to change!!
What keeps you coming back to SNE year after year?
This is only my first season at Skydive New England, but I already feel at home here. Everyone from ownership down to the jumping community has been fantastic and welcomed me with open arms. Looking forward to many years jumping at SNE.
---
---