Tim
Videographer, Sky Surf Coach, Canopy Coach
---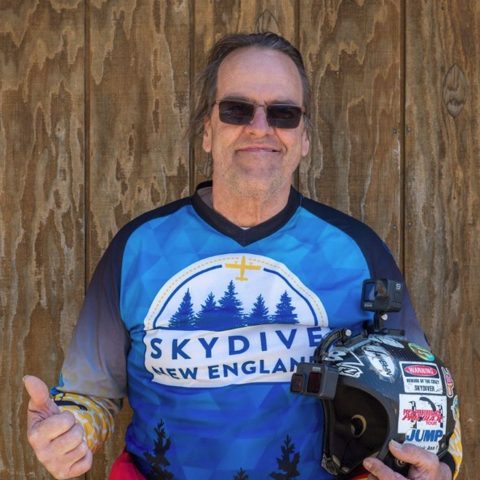 How many jumps do you have?
18,000+
How many years in the sport?
29
When you were a kid, were there any early activities that might indicate you'd one day become a skydiver?
I've always wanted to fly like a bird! And an airplane is fun, but not even close.
What was the circumstance that led you to the DZ for the first time to make your very first skydive?
I gave up professional Motocross. I needed something else to fill the void.
What made you want to continue skydiving after your first jump?
There was never a question of that when I started skydiving.
What's the best / most memorable skydive you've ever made?
There are way too many, do you have 24 hours!?
What advice would you give to someone thinking about jumping for the first time?
Stop thinking too much and just go with it
What keeps you coming back to SNE year after year?
It's my home!
---
---