Dylan (HillBill)
Tandem Instructor, AFF Instructor
---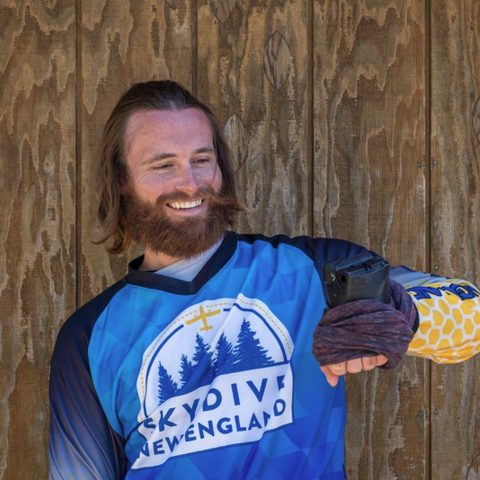 How many jumps do you have?
3,700
How many years in the sport?
Going on 11
When you were a kid, were there any early activities that might indicate you'd one day become a skydiver?
I loved anything fast paced with a high stress factor ie: bicycles motorcycles snowboarding.
What was the circumstance that led you to the DZ for the first time to make your very first skydive? 
A friend said he was going to do a tandem on his vacation, and I had been trying to jump for years. I called my local DZ and found out I could go solo from day one, paid up front for the course, and the DZO got an instructor there 10 minutes later for ground school and static lines.
What made you want to continue skydiving after your first jump?
Getting off of static lines, so I wouldn't have linetwists every deployment.
What's the best / most memorable skydive you've ever made?
Noah Clarke, and his stupid front ride prank.
What advice would you give to someone thinking about jumping for the first time?
Take a deep breath right before exit, trust the arch, and watch the plane.
What keeps you coming back to SNE year after year?
The crew, incredible management, an exquisite view, and an immense amount of skill.
---
---