The Best Time to Skydive
Blog
---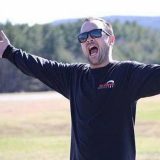 Posted by: Curtis White 7 months ago
The best time to go skydiving is … anytime! If you have the chance to jump from a perfectly good airplane, you better take it! Just like any outdoor sport, each season of the year and time of day has its perks and drawbacks when it comes to skydiving. People often ask us, "What is the best month to go skydiving?" and even, "What hour is best for skydiving?" Let's dive into the nitty-gritty of it, so you're stoked when booking your jump.
The Best Time of Day to Skydive
The best time of day to go skydiving depends on the person. Some avid jumpers love to get a jump in as the sun is rising as a replacement for their morning coffee, others choose the mid-day loads when the sun is glistening, and almost all agree that sunset jumps are always a good idea. Let's take a peek at the pros and cons of each time of day – woop woop!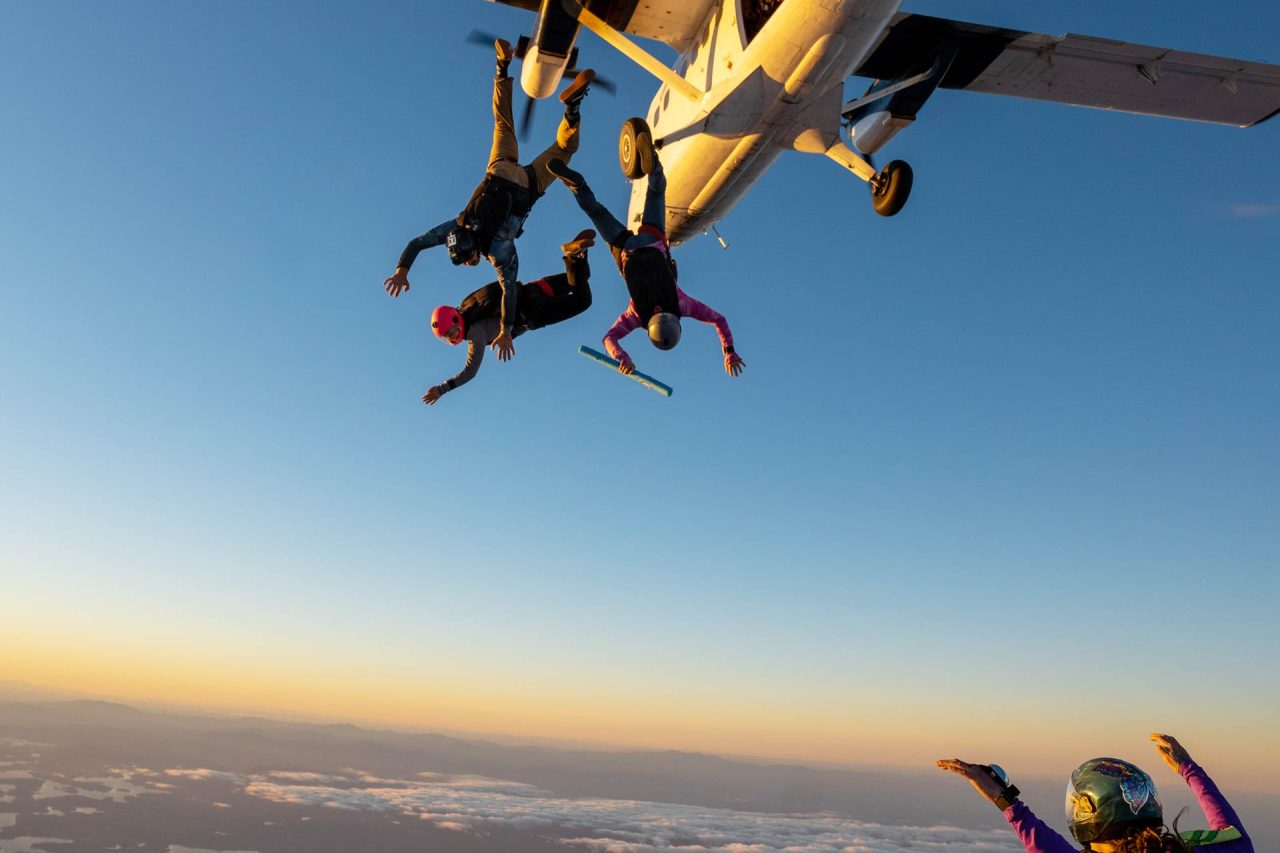 Morning. Early skydiver gets the … jump? Who needs a cup of Joe when you can have adrenaline smack you in the face as your wake-up call!? Fresh morning dew, birds chirping, and the sun bathing the landing area in her glorious rays – unmatched!

Along with most dropzones, we recommend booking early – this means early in the day and early as in, don't bank on being able to walk in! The weather gods typically give us the mornings off, while in the summer and spring months they're notorious for afternoon showers. Most skydivers like morning jump because the air is crispy and the winds are usually light.

If there is a weather delay (major sigh), the people who booked first will go first. So, if jumping can't start until 1 pm, the loads will still go in the order they were booked. A slight con of morning jumping is the chilly temps, but layering up can be preferable as opposed to sweltering in the heat!


Mid-day. Lunchtime jumps are the bee's knees! If you're a late riser or tend to procrastinate, then a mid-day skydive is for you. With the bright sunshine and busyness of the dropzone, a good time is guaranteed. Contrary to our rooster-crow risers mentioned above, afternoon jumpers have a higher chance of more variable winds and rain showers.


Late afternoon. We have to say that late afternoon jumps take the cake as being the best time of the day to skydive. As the hustle and bustle of the day winds down, it's refreshing to get in the cool breeze. The weather tends to cool off and bring lower winds, similar to early morning, and a sunset from 14,000 feet up? Can't beat it. Note, no night jumps until you have your B-license!
The Best Time of Year to Skydive
Is it better to skydive in the summer or winter? In our lovely little corner of the US, summer wins every time. While known for absolutely gorgeous springs, summers, and falls, our winters present a bit of a snafu when it comes to skydiving. Everyone has their preference, we'll let you decide for yourself the best time of year to go skydiving!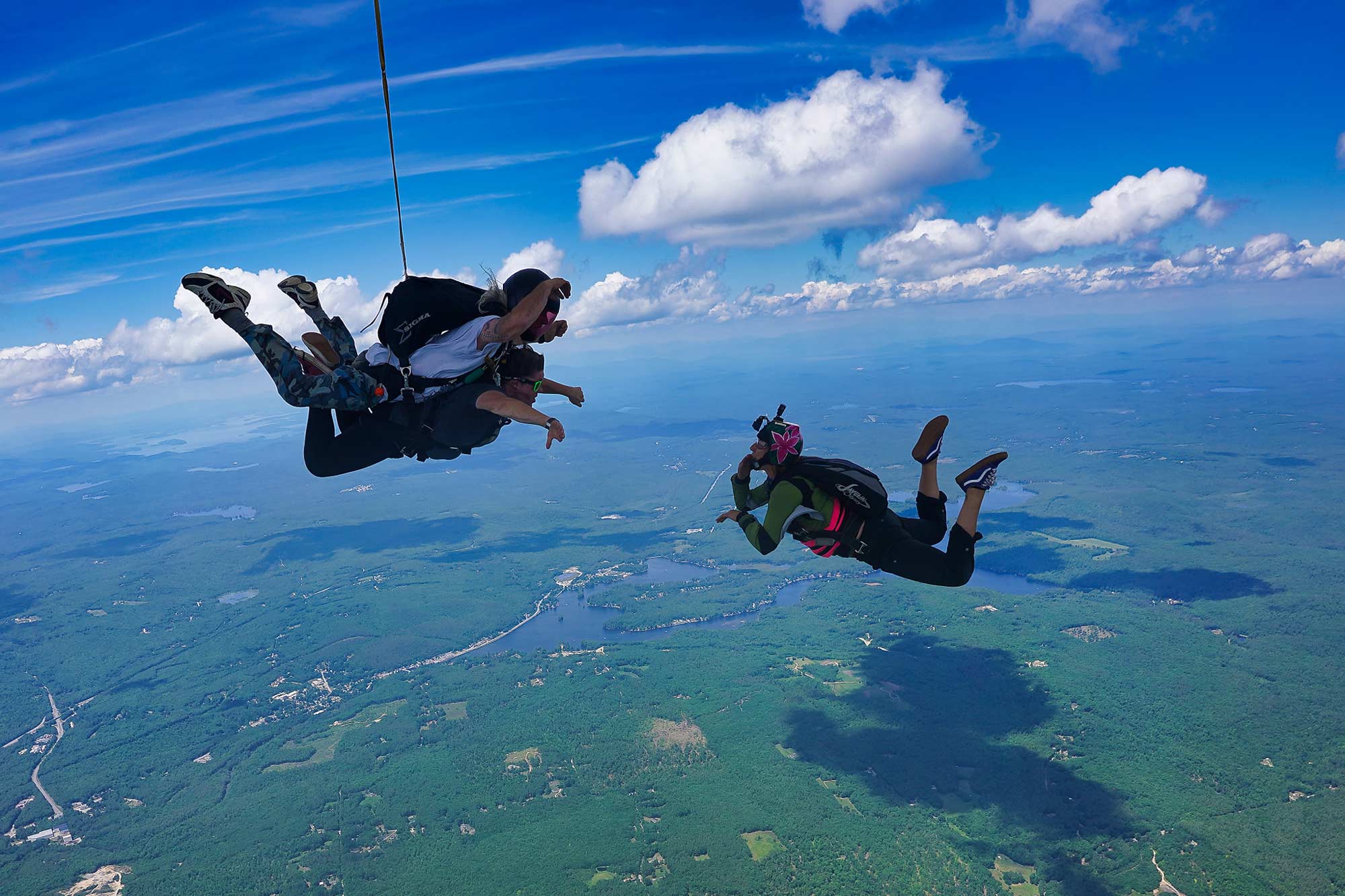 Spring. After a long winter off, our veteran skydivers are chomping at the bit to get some air time as spring rolls around. However, we've found that tandem students are often spooked by the slightly chillier temps and variable weather. If wearing a few light layers doesn't bother you, then beating the heat to jump in the spring is ideal!


Summer. Summertime in the northeast is the ultimate season for skydiving. Believe it or not, skydivers are regular people who have regular jobs and many of us have more free time in the summer. If you want to catch all the fresh skydiver vibes and see the dropzone functioning at peak potential, summer is the time to do that! Note that summer is understandably the most popular time to skydive, so book now to get your spot!


Autumn. Fall is all about the colors. The bright blue sky looks cerulean against the fiery orange of the changing trees — imagine that splendor in your skydiving photos! Autumn is a close matchup to the awesomeness of summer with its random warm days and slightly slower pace. However, fall time brings more cat-and-dog-weather which is a skydiver's nemesis.
No matter which season or time of day you choose to SEND IT, here at Skydive New England we pride ourselves on making sure you have a fantastic skydive! We can't wait to jump with you. Reach out with questions or concerns — we're here to support!
---
---