---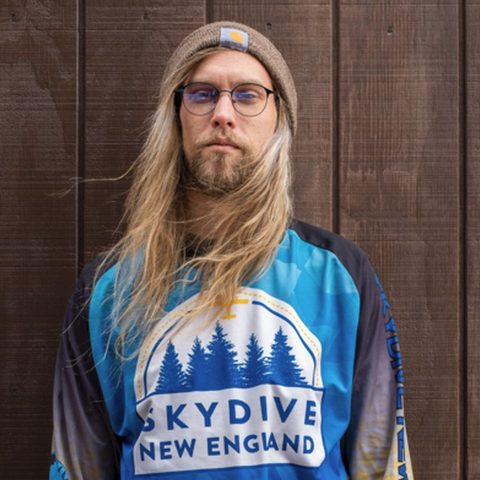 How many jumps do you have?
530
How many years in the sport?
10
When you were a kid, were there any early activities that might indicate you'd one day become a skydiver?
I was always an oddball around others mainly, and later, I never quite found any normal jobs fitting either.
What was the circumstance that led you to the DZ for the first time to make your very first skydive?
I met someone I followed on YouTube accidentally at a gas station, and then, they offered to take me to the dropzone. I've never left.
What made you want to continue skydiving after your first jump?
I was a packer for 6 months before my first tandem, so I knew what I was in for.
What's the best / most memorable skydive you've ever made?
16-way canopy formation got into a 3-way wrap resulting in 2 of us having to cut away after not being able to clear the mess. Spinning and plummeting with a canopy that won't inflate anymore is a thrill, but you know, the planet got pretty close, so we had to stop playing around.
What advice would you give to someone thinking about jumping for the first time?
Breathe, relax, and enjoy the view.
---
---