What to Know Before Skydiving
Blog
---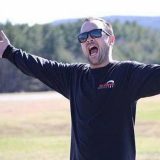 Posted by: Curtis White 4 months ago
Skydiving is an exhilarating and unforgettable experience that many people dream of trying at least once in their lifetime. The freeing feeling during freefall through the endless blue skies, the rush of adrenaline pulsing through your veins, and the awe-inspiring views while under the colorful parachute are all part of the thrill that awaits you.
Before taking that leap of faith, though, there are a few essential things you should know and consider before going skydiving. Let's discuss what to know before going skydiving, how you can prepare, and what to expect when you go skydiving for the first time.
How Scary is Skydiving for the First Time?
Skydiving for the first time can be intimidating at face value, but it's important to understand that fear often accompanies thrilling experiences – especially something you've never done before. In truth, it's the initial nervousness that brings about the adrenaline rush which is what makes skydiving such a remarkable adventure.
The fear you may feel before your first jump is quickly replaced by an overwhelming sense of freedom and joy as you leap into the sky. Skydiving is an opportunity to conquer your fear, push the boundaries, and discover a new side of yourself. So we say embrace the fear, take that leap of faith, and discover your strength – you'll be so glad you did!
How Do I Prepare For My First Skydiving Experience?
Preparing for your first skydiving experience involves both physical and mental readiness. As you prepare for your first time skydiving, here are a few key points to consider:
1. Find a Reputable Skydiving Center
Sure, you'll board a plane, jump from the plane, and ride a canopy back down, but the skydiving center you jump at plays a HUGE role in making your experience extraordinary.
You want to choose a reputable skydiving center with experienced instructors and excellent safety records. Research reviews and testimonials to ensure you're selecting a trustworthy, customer-focused, and safety-conscious establishment. Skydive New England is a proud member of the United States Parachute Association (USPA) and is committed to providing guests with the best and safest experience possible.
2. Check the Weather
Skydiving is weather-dependent, so make sure to check the weather forecast before heading to the dropzone. Unfavorable weather conditions may cause delays or cancellations, so it's essential to be flexible and prepare for any potential changes to your jump reservation.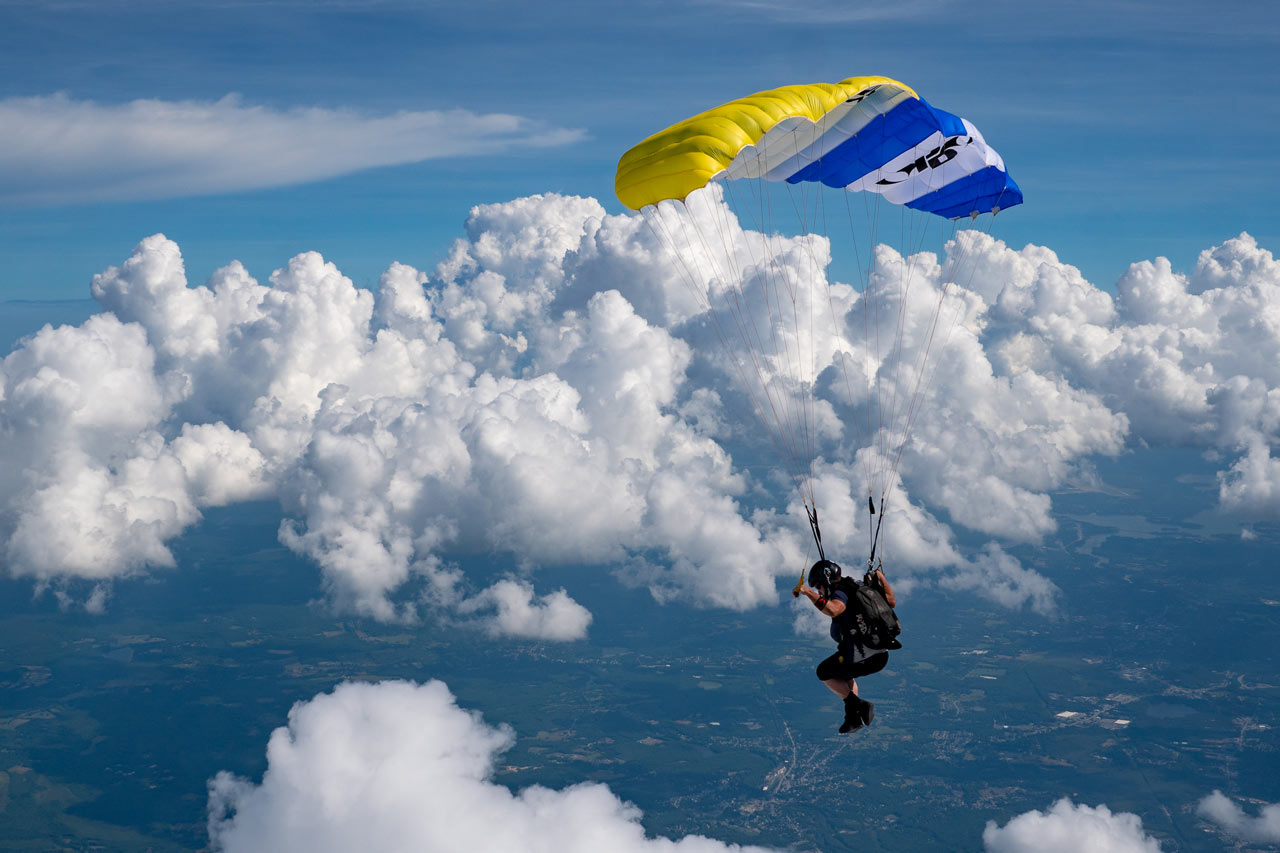 3. Dress Appropriately
Choose clothing that is appropriate for the weather, keeping in mind that it is about 30 degrees cooler up at altitude. It's best to bring additional layers to add if needed. Better to have it and not need it, than need it and not have it!
Dress comfortably in clothing that allows for freedom of movement and wear athletic footwear that can be laced up for extra security. Long sleeves and pants are best to protect your skin from the 120 mph winds as you zip through the sky.
4. Take Care of Yourself
The best way to prepare for your exciting day is to be sure that your body is physically ready to take on the rush of adrenaline. Get some rest, make sure you're hydrated, and eat a well-balanced meal before your jump.
What to Know Before Skydiving For The First Time
As you prepare for your first time skydiving you want to consider some essential first-time skydiving tips and important things you should understand beforehand. Here's what to know before skydiving for the first time:
1. Physical Requirements
Before you make the commitment and book your skydiving reservation, you need to consider the physical limitations that may come with skydiving.
At Skydive New England, you must be at least 18 years of age to skydive. There is no maximum age to skydive, however, you need to consider the physical requirements of a skydive. If you have any concerns at all, we urge you to speak with a physician before booking your jump. We do have a weight limit of 240 lbs that is set by the equipment manufacturer.
2. Make a Reservation
Tandem skydiving reservations are highly recommended because they guarantee your slot and help us prepare for your arrival so that we can accommodate you as best as possible. We recommend making a reservation at least a week in advance — even further in advance if you plan to bring a large group or book a corporate event. Reservations can easily be booked online or over the phone with one of our helpful team members!
3. Get the Video
One of the biggest regrets we see is when our customers opt out of our video services. Your first-time skydiving video is a beautiful way to capture your unforgettable moment to share with your loved ones and relive over and over again.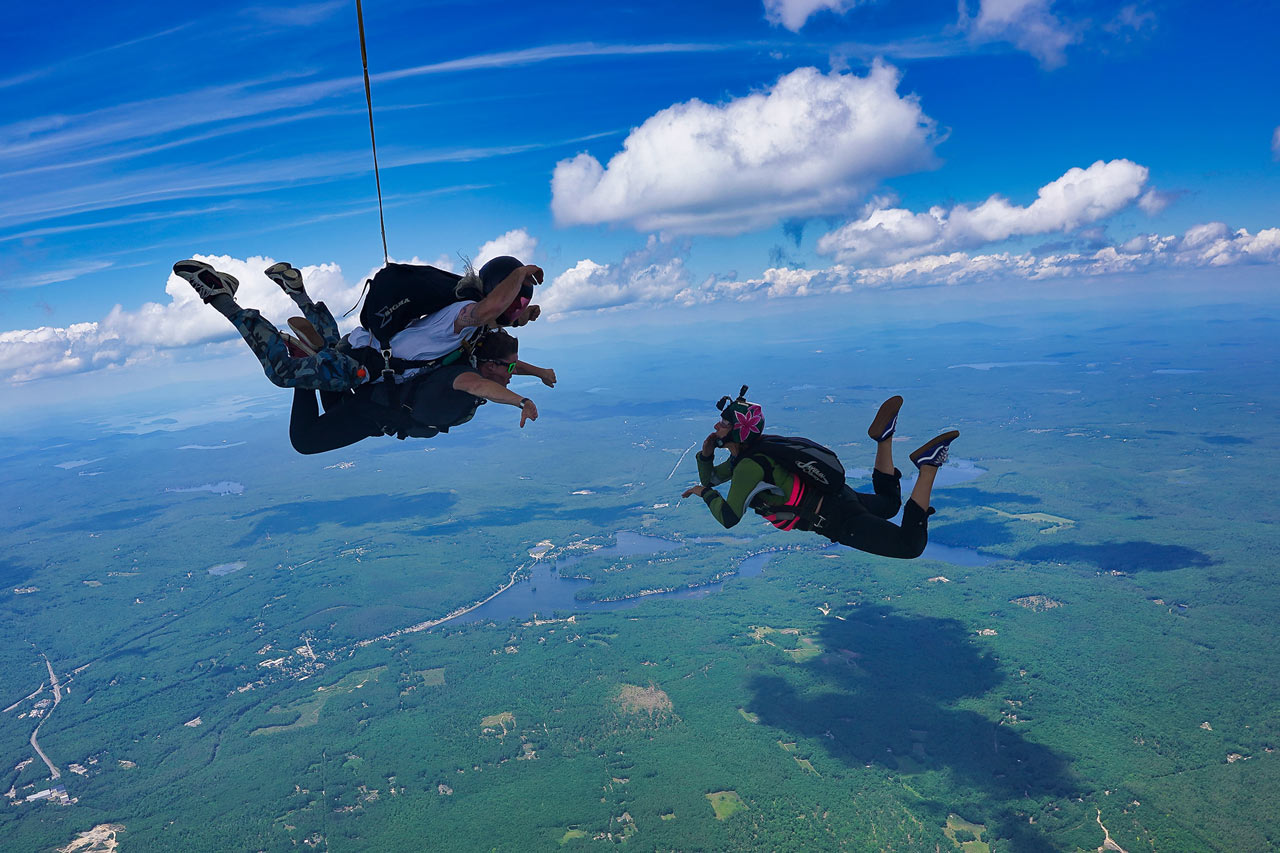 4. Bring the Essentials
You will be required to show a valid, government-issued photo ID as proof that you are at least 18 years of age. We do have an on-site restaurant, the Ripcord Café, but you may want to bring water and snacks of your own as you wait for your turn to jump.
5. Skydiving is Safer Than Driving
The USPA reports that tandem skydiving has a safety rate of one student fatality per 500,000 jumps over the last 10 years. Compare that to driving! The odds of being in a car accident are 1 in 366 for every 1,000 miles driven. Of those, 1 in 93 are fatal. You can follow certain safety tips to help mitigate these risks by taking care of yourself and listening to instructions.
What Should You Not Do Before Skydiving?
Feeling prepared and ready to have a wicked good time? Book your epic skydiving adventure with our very own skydiving oasis in the heart of New England at Skydive New England! Blue skies.
---
---